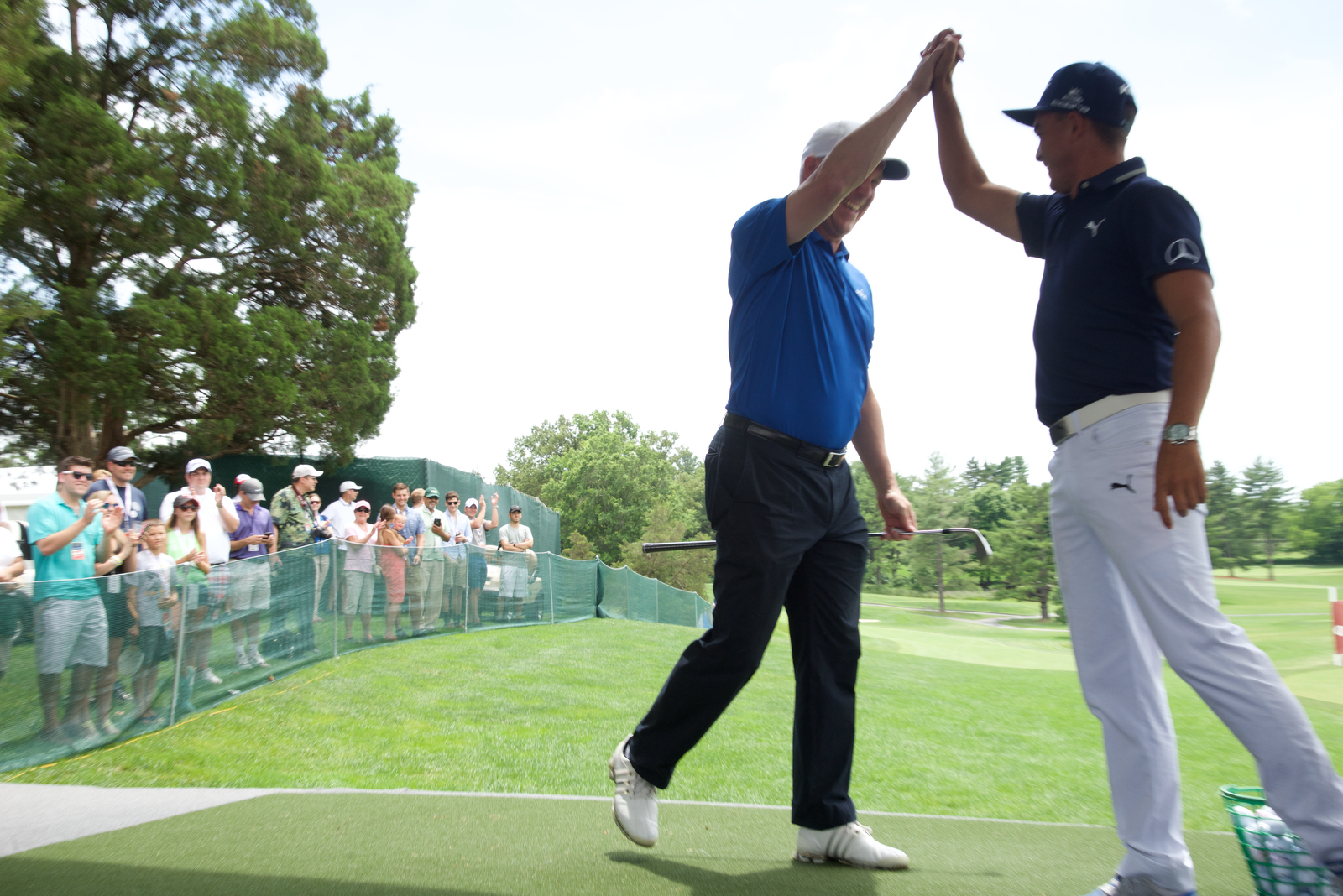 Shots For Heroes – Quicken Loans National (PHOTOS)
Bethesda, MD:  Quicken Loans teamed up with the Tiger Woods Foundation to honor military heroes through Operation Homefront and the Tiger Woods Foundation.
Montgomery County golfers got that opportunity today to become a hero, or at least support a hero.
Ten golfers who qualified on MoCo public courses such as Falls Road and Little Bennett had such an opportunity today at this year's Quicken Loans National by taking three golf swings at a hole-in-one green and thus winning $10,000 in taken home cash.
Anyone who attends the QL National can take their shots here at the Shots For Heroes hole at Congressional.  Sponsor Quicken Loans makes sure that anyone who takes the time and attempts two golf shots at the Shot For Heroes tee area will contribute at least $50 per participant to charities.  If you make it within the magic circle of 14 feet of the pin – it's a $100 donation.  A hole-in-one and you've made the $10G's and another $10G's for charity.
Come on out and #DeclareYourDay at join in on the fun at the Quicken Loans National.