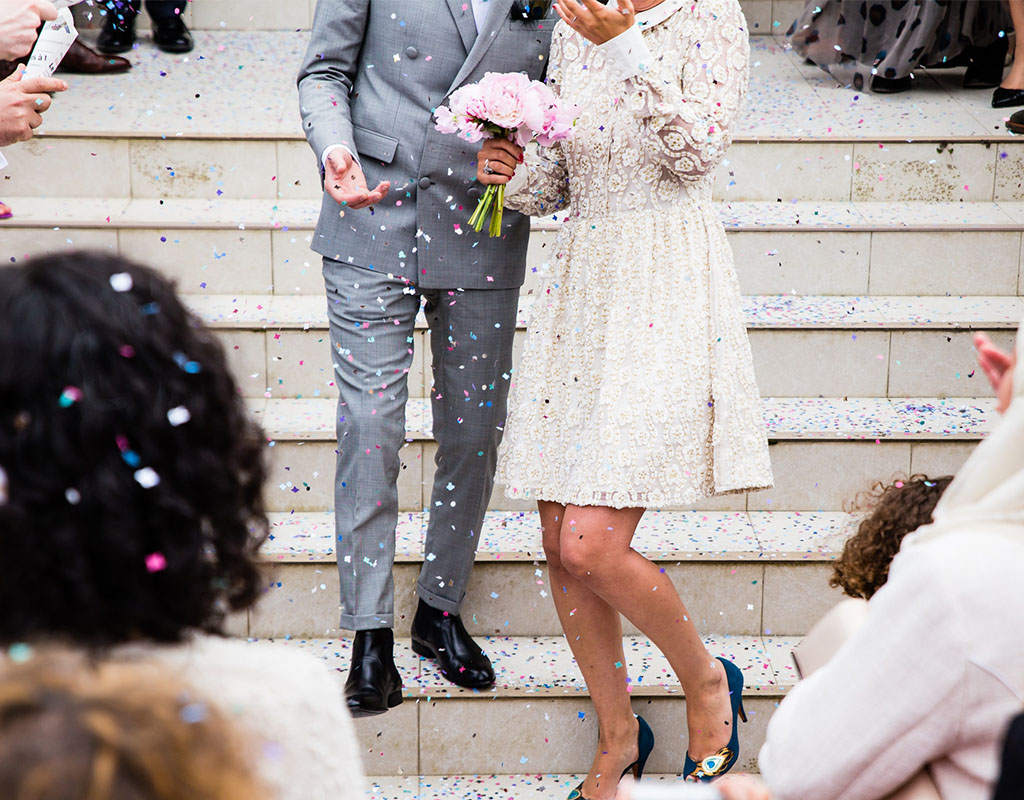 'Shutdown Can't Stop Love': D.C. Residents Barred From Marriage Licenses
D.C. residents can start calling us Marry-land!
Because of the government shutdown, the D.C. Superior Court is closed, meaning D.C. residents cannot go to the Marriage Bureau to get a marriage license.
Two days before their wedding, Danielle Geanacopoulos and Dan Pollock, a couple who met working on the Hill as Democratic staffers, went viral on social media. Geanacoupolos posted a picture on Instagram dressed for her wedding… but without a marriage license.
Pollock expressed his dismay on Twitter.
He tweeted, "Thank you @realDonaldTrump for the #TrumpShutdown. Thanks to you, the DC marriage bureau is furloughed the week of our wedding! Please stay in Iraq. Sincerely, unwed former public servants."
Since then, John Falcicchio, chief of staff to D.C. Mayor Muriel Bowser (D), issued a statement saying that emergency legislation is being put in place to prevent D.C. residents from being denied a marriage licenses.
Falcicchio said, "Mayor Bowser will put forth emergency legislation to establish the authority to issue marriage licenses during a shutdown. Just like the Grinch can't steal Christmas, the shutdown can't stop love."
Until this legislation is put in place, we here in Marry-land would like to cordially invite D.C. residents to come to Montgomery County to obtain a marriage license.
How to Obtain a Marriage License in Montgomery County
It takes about 15 minutes to complete an application for a marriage license at the Montgomery County Circuit Court. Here's some of the key rules to remember when applying for your license.
In order to receive a marriage license from the Montgomery County Circuit Court, you must get married in Montgomery County, Maryland.
Licenses should be purchased at least 48 hours before wedding ceremonies.
Marriage licenses are valid for six months.
In order to receive a license, you must pay a $55 marriage application and license fee (you can pay in cash or credit card; checks and America Express cards aren't accepted).
The License Department is located on the North Tower 1st Floor in the Montgomery County Circuit Court in Room 1300. The office distributes marriage licenses from 8:30 a.m. until 4 p.m.
More information can be found here.