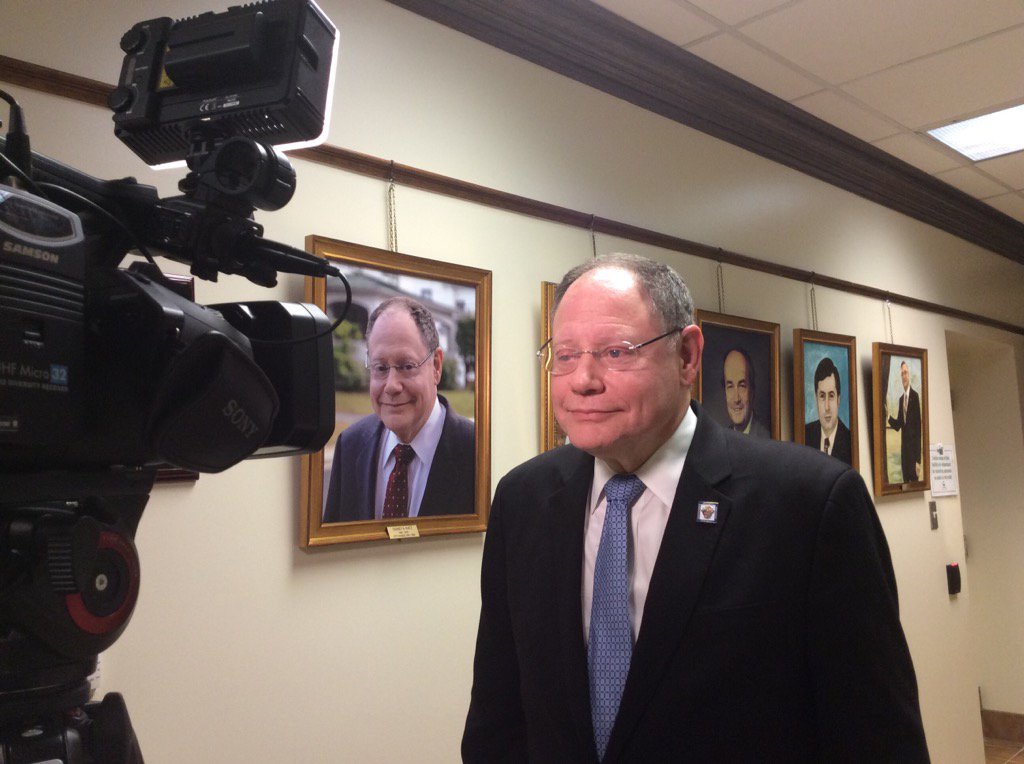 Sidney Katz Inducted in Hall of Mayors at Gaithersburg City Hall (VIDEO)
Montgomery County Council member Sidney Katz was inducted in the Gaithersburg Hall of Mayors on Monday night at Gaithersburg City Hall.  Katz served the city as mayor from 1998-2014. MyMCMedia's Sonya Burke has more in this report, below:
Watch the entire presentation, which included some good-natured teasing from his former city colleagues and a surprise presentation from his Council staff, in this MyMCMedia Extra video, below:
Katz, a Gaithersburg native, began his career in public service as a member of the Gaithersburg Planning Commission from 1976 – 1978. He was then elected to City Council in 1978, and was appointed mayor of Gaithersburg in 1998, following the death of Mayor W. Edward Bohrer, Jr. Katz was reelected for several consecutive terms and served as mayor until 2014, when he was elected to serve as the District 3 County Council member.
Gaithersburg Mayor Jud Ashman noted it's the city's tradition to have a visual record of those who have served the city in its highest office. He said Katz's portrait would hang in perpetuity alongside the city's other former mayors.
At the induction ceremony, Katz was joined by his wife, Sally, his Council colleagues, Nancy Floreen and Craig Rice, and his Council staff.
Lisa Mandel Trupp, Katz's chief of staff, surprised her boss with a presentation and certificate declaring Feb. 6, and everyday thereafter in District 3, as Sidney A. Katz Day.
As for the Hall of Mayors, Katz said it was an honor to have served the city and it was an honor to have his portrait hanging in the hallway that leads to the Council Chambers.