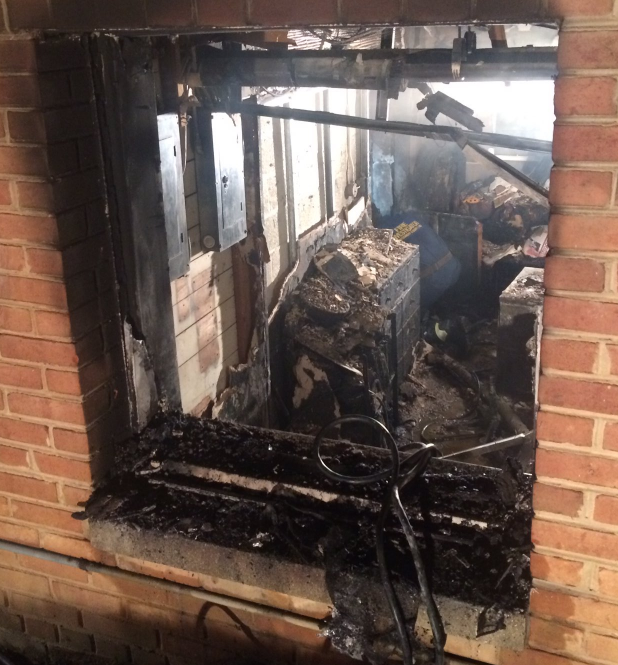 Silver Spring Apartment Fire Displaces Families
Update – Schuyler Road, 4-sty apt; Origin area, 1st fl bedroom; Cause, smoking, 02 contributed; Damage, $100K; several families displaced pic.twitter.com/fCJi02sYoG

— Pete Piringer (@mcfrsPIO) October 18, 2017
A Tuesday night fire in a Silver Spring apartment building displaced three families and caused $100,000 in damages, a fire spokesman said.
It was likely caused by an apartment occupant, who was on oxygen, smoking, said Pete Piringer, spokesman for Montgomery County Fire and Rescue.
The occupant, a man in his 60s, was taken to a hospital for smoke inhalation and his injuries were believed to be non-life-threatening, Piringer said.
The fire, in the 100 block of Schyuler Road, started sometime before 9 p.m. Ultimately, about 100 firefighters arrived to fight the blaze, Piringer said.
The building is a four-story brick apartment building. Firefighters needed about 15 minutes to contain the bulk of the fire, he said.
Although the fire started on the first floor, other apartments sustained smoke and water damage forcing the displacement of three families, Piringer said. The Red Cross was dispatched to find them homes.
Schuyler Road 2nd Alarm, ~85 FFs OS, several families will be displaced, 1 civ injury, FFs arrived w/ heavy fire from 1st floor pic.twitter.com/XvnHLXPk6b

— Pete Piringer (@mcfrsPIO) October 18, 2017