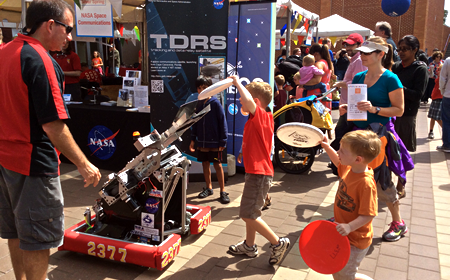 Silver Spring Maker Faire Set for September 20
County residents get ready for lots of making, creating and inventing.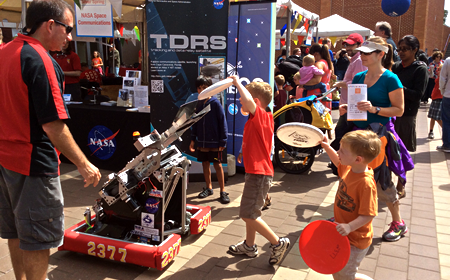 Montgomery County officials and the Kids International Discovery (KID) Museum are scheduled to host the Silver Spring Maker Faire on Sept. 20 from noon to 5 p.m. at the Silver Spring Civic Building. County Executive Isiah Leggett and County Council President George Leventhal are expected to attend the Faire.
People of all ages will have a chance to enjoy hands-on activities and learn more about inventions made by children and professional makers.
This year's theme is the Toy 2.0 Challenge and will have 10 toy inventions on display.
According to a news release, during summer vacation young makers met with adult inventors to help perfect their toy design and develop a working prototype. All 10 of the finalist toys will be on exhibit in the toy gallery at the faire and the public will have the opportunity to vote for their favorite toy invention. The winners will be announced on the main stage at 4 p.m. The faire will also showcase inventions by professional makers, such as health advancements from the NIH 3D print lab and eNable prosthetics, robots, 3D printers and the work of hobbyists who have created electronics, arts, engineering and science projects.
The faire will also include:
• Rideable giant sculpture that resembles a tricycle, by artist Howard Connelly;
• Floating canoes made out of duct tape, cardboard and items found around the house;
• Chaotic motion kinetic sculptures, fabric arts projects and other hands-on art;
• Arduino quiz games, life-size board games made from circuit boards and other learn-to-code computer fun;
• Quad-copters, rockets, rideable hover crafts and other flying machines; and
• Robots everywhere!
The Maker Faire is free and open to the public.