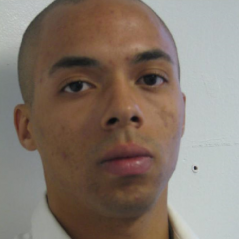 Silver Spring Man Gets 40 Years for Killing 7-Week-Old Son
A 27-year-old Silver Spring man received 40 years in prison Thursday for killing his 7-week-old son, a Montgomery County State's Attorney's Office spokesman said.
A jury found Adou Kouadio guilty on Dec. 19, and Circuit Court Judge Terrance McGann sentenced him.
Kouadio was sentenced to 40 years for child abuse resulting in death of a minor, said the spokesman, Ramón Korionoff. He also was sentenced to 30 years for second-degree murder to serve concurrently, he said. Kouadio also was found guilty of child abuse resulting in serious injury and one count of assault.
According to a police report from February 2014, police were notified by Children's National Medical Center that the victim, Amir, was unresponsive and in critical condition. When the baby arrived to the hospital, he wasn't breathing and he had no pulse, police said.
Further care from doctors revealed the victim suffered head trauma and rib fractures, police said. Kouadio, the victim's primary caretaker, could not explain the child's injuries to the doctor, police said.