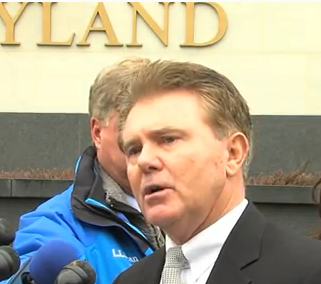 Silver Spring Man Sentenced for Stabbing at Post Office
John J. McCarthy, State's Attorney for Montgomery County, announced on May 13 that a judge sentenced Ray A. Young (68) of the 600 block of Concerto Lane in
Silver Spring, to nine years in prison for the first-degree assault of Mesfin Lakew (59) at a Post Office.
The jury reached its verdict on March 20, after a two-day trial. Prosecutors said the defendant was also convicted of attempted voluntary manslaughter – the two counts merged. Circuit Court Judge Terrence McGann presided over the trial and sentencing hearing.
"This was a stabbing over a perceived slight," McCarthy said. "I'm glad
the jury and the judge recognized that violence is not the solution when
someone cuts in front of you in the Post Office line. Nine years in this
matter is the just and correct sentence for the crime he committed."
In making the announcement, McCarthy thanked Assistant State's Attorney
John Lalos for his prosecution of the case and Montgomery County Police
for their investigation.