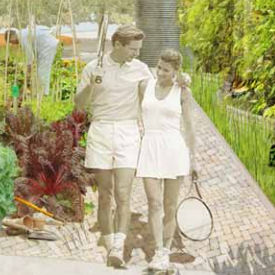 Silver Spring Park in Line for $7 Million Upgrade
Woodside Urban Park in Silver Spring is in line for a $7 million renovation, with about $1 million coming from the state.
The 2.34-acre park, first developed in the 1970s, is at 8800 Georgia Ave. — the site of the former Woodside Elementary School. The park has a fountain, seating areas, a playground, pavilions, lighting, picnic areas, a basketball court and handball courts.
A contractor will begin the project this fall, expecting and completion date in fall 2019.
The project will include preserving the park's mature trees, renovating the aging facilities, consolidating the central open space and making entrances more accessible, according to the Montgomery Parks website. The project adds a trail loop, picnic area, water feature, public art, community garden, aesthetic stormwater management facilities, basketball and tennis courts, a place for skateboarding, and a smart lighting system.
The plan is to update the park's overall design to add "experiential complexity, environmental sustainability, economic efficiency, urban connectivity, and social vibrancy," according to Montgomery Parks.
This link has the Woodside Urban Park Facility Plan Report.
The Board of Public works — a three-member body that consists of Gov. Larry Hogan, Comptroller Peter Franchot and state Treasurer Nancy Kopp — will vote on the state money on May 25. The state money comes from funding set aside for Program Open Space, a nearly 50-year-old state program that helps local jurisdictions plan, acquire and develop recreation land and open spaces. The remainder of the funding comes from the county.
Here are the schematics for the project: