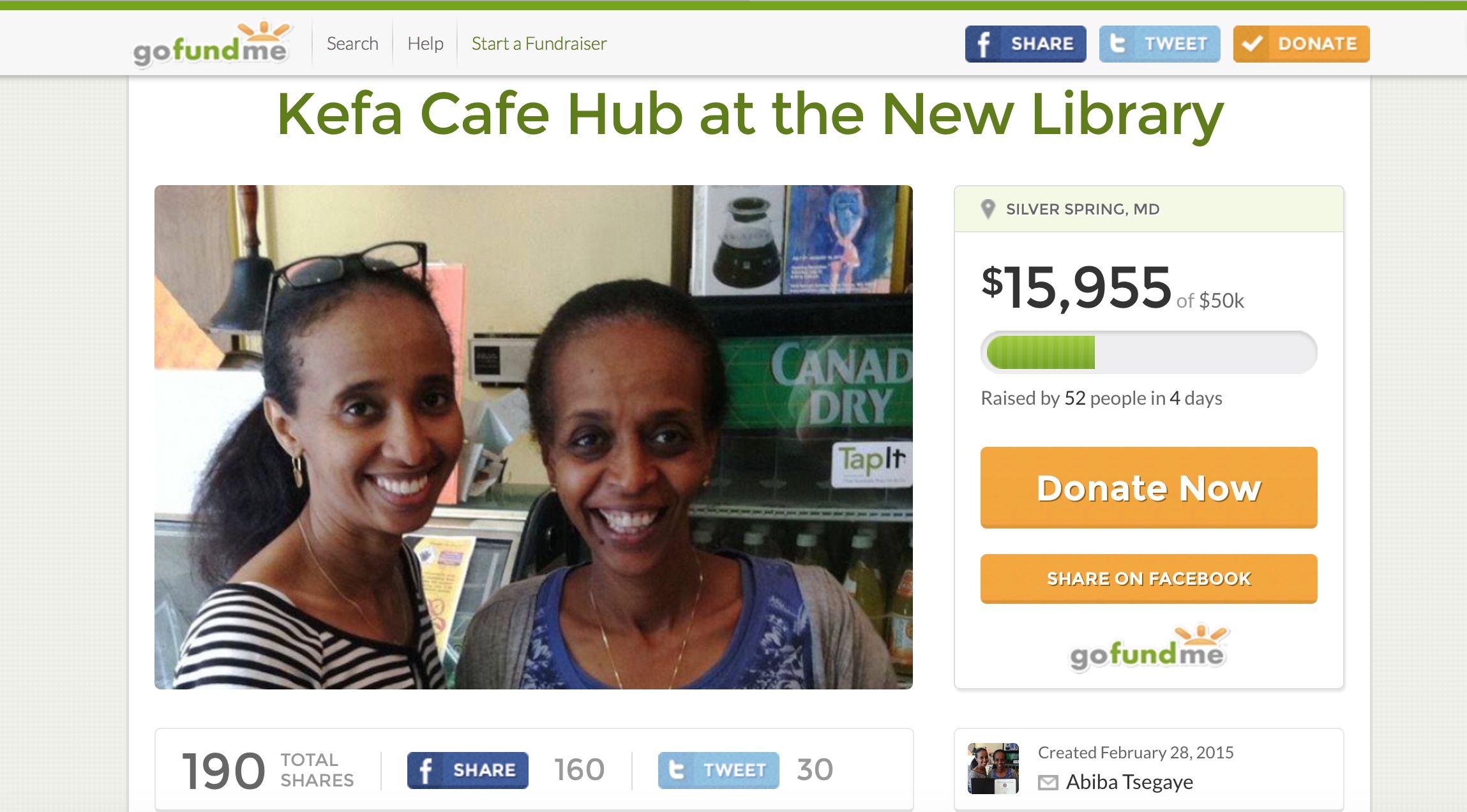 Silver Spring Residents Raise Funds to Support Local Shop
UPDATE Local residents have partnered with owners of Kefa Café, a local Silver Spring coffee shop in the heart of downtown Silver Spring, to raise $50,000 dollars to support the place's expansion into the new Silver Spring Library.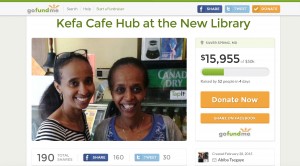 A GoFundMe account was set up to reach this goal. As of March 9, the fund sits at $25,826 in donations.
Owners Lene and Abeba Tsegaye said they were honored by the faith Montgomery County has "placed in us to launch the very first community coffee café in a library.  But the response from the community has been even more overwhelming."
Dolores McDonagh, of Silver Spring, said Lene and Abeba are the "heart and soul of our community. They are the perfect small business role models for young people who will be walking into the library everyday – and I feel that I am helping to make our community stronger through my gift."
According to a press release, the group set a goal of raising $50,000 in donations in just 30 days to help these owners' costs associated with opening the satellite café in the new library, which is set to open in early summer.
Kefa Café opened in 1996. The coffee shop is the 2013 and 2014 Café Winner in the Best of Fenton Village, and winner of IMPACT Silver Spring's Community Builder Award.
The coffee shop is at 963 Bonifant Street in downtown Silver Spring.