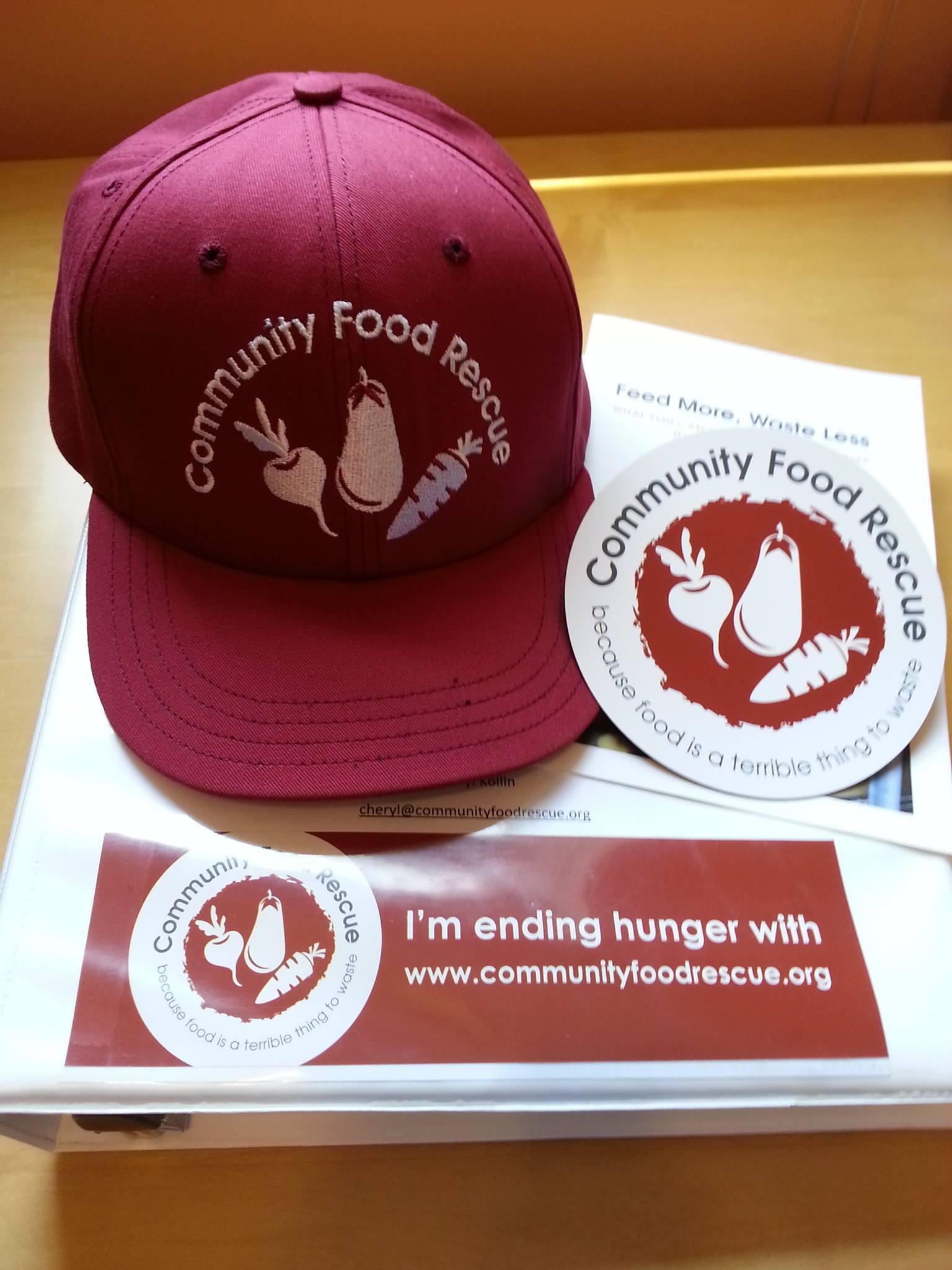 Silver Spring Restaurants Support Food Recovery Efforts
At least five Silver Spring restaurant owners kicked off
Silver Spring Restaurant Week
today by announcing their commitment to Community Food Rescue's new web application that makes it easier for food businesses to donate excess food to community members facing hunger.  A total of 65 food donors have pledged participation.
Silver Spring restaurants All Set, McGinty's Irish Public House, Olazzo, Scion, and Sligo Café are among the first Montgomery County food businesses to pledge to use the new web matching service, which officially launched today. Restaurant owners were congratulated for their commitment to the program at a luncheon at 8407 kitchen bar hosted by Montgomery County Councilmember Tom Hucker.
Every year, Montgomery County, Maryland, throws away 246,000 tons of food, accounting for nearly a quarter of the county's waste, according to a Montgomery County Waste Composition Study. Meanwhile, Feeding America's Map the Meal Gap study indicates that as many as 8% of Montgomery County residents do not always know where their next meal will come from. The Community Food Rescue application makes it easier to tackle both of these problems.
"Surplus food donation is not a new concept to Montgomery County, but this new online application makes it easier to facilitate.  We can feed more people and reduce the amount of perfectly edible food filling up landfills and causing environmental harm," said Jackie DeCarlo, Executive Director of Manna Food Center, the food recovery organization coordinating the Community Food Rescue network through a contract with the local Department of Health and Human Services. "We are thrilled that these Silver Spring restaurant owners pledged to help us launch this program and help us achieve our goal to waste less and feed more people," she added.
The Community Food Rescue web-based application uses modern technology to make it easier for surplus food from local businesses to get into the hands of Montgomery County residents experiencing hunger. Designed by Peninsula Food Runners, the software is the "Uber of food recovery" in that it provides an algorithm to match surplus food donors to food assistance organizations that can put it to use. During Silver Spring Restaurant Week, the food will be donated to community groups including Interfaith Works, Rainbow Community Development Center and Shepherd's Table.
"We are excited that this new tool is available to help us partner efficiently and effectively with more and more food businesses to better serve Silver Spring's most vulnerable men, women and children," said Jacki Coyle, Executive Director of Shepherd's Table. "Today's commitment by several Silver Spring restaurant owners is just the beginning of what we hope will be a groundswell of support from restaurants in Silver Spring and across the County," she added.
"Despite the great riches in our County, many men, women and children go without meals on a daily basis, and at the same time, tons of food waste is dumped into our landfills each year," said Pat Drumming, Executive Director of Rainbow CDC. "We are fortunate to have a vibrant and committed business community in our county, and Community Food Rescue's new web application will make it even easier for them to help us tackle hunger and waste in our communities," she added.