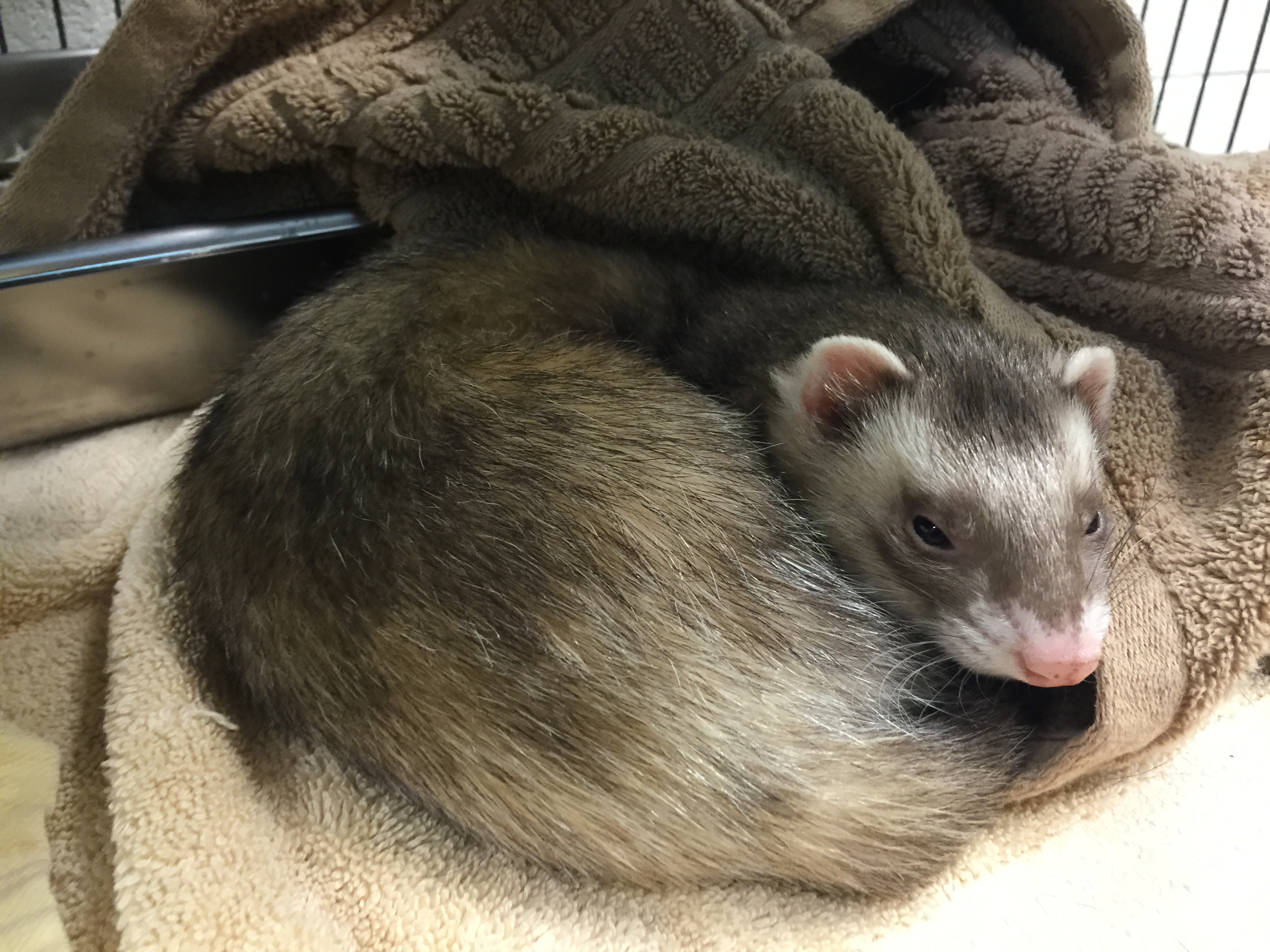 Silver Spring Woman Charged with 33 Misdemeanor Counts of Animal Cruelty (PHOTO)
A Silver Spring woman has been charged with 33 misdemeanor counts of animal cruelty, according to officials with the Montgomery County Animal Services Division.
Investigators said Lisa Oestereich was charged on May 13th in the case of 11 ferrets that were seized from her Markham Street home on April 6th.
Each charge of animal cruelty carries a penalty of up to 90 days in jail and/or a fine of $1,000.
Officers from Montgomery County's Animal Services Division found the ferrets "living in isolated, unsanitary conditions," in the basement of Oestereich's home. Authorities said that the food Oestereich provided the ferrets were contaminated by feces and insects.  Some of the ferrets had fleas and suffered hair loss, according to the lead officer assigned to the case.  Animal Services officials said that the residence was later declared condemned.
The ferrets are now available for adoption through the Montgomery County Animal Services and Adoption Center.