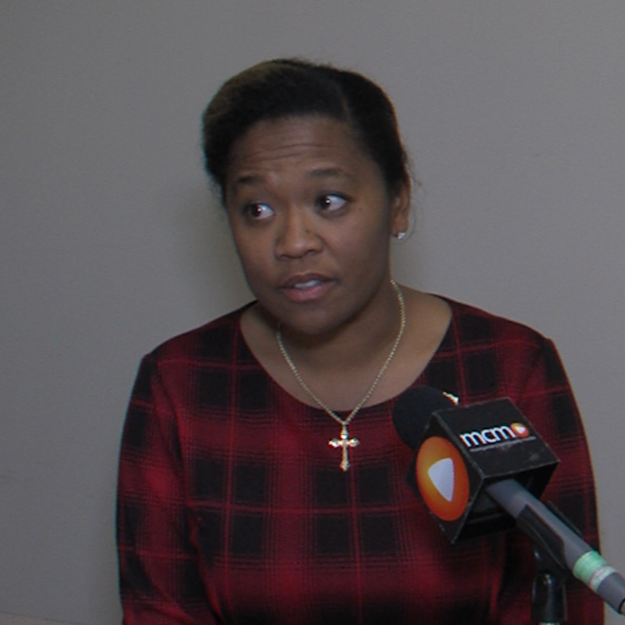 Silver Spring Woman Traces Movement from 'D' to 'R'
Liz Matory was, in 2014, a Democrat who wanted to represent the suburban Montgomery County District 18 in the Maryland House of Delegates.
Four years later, Matory, 38, has forsaken the Democratic Party, supports President Trump and now seeks the Republican nomination for the 2nd Congressional District. She's reaching across the state — the 2nd District is one of Maryland's twisty districts that includes urban and suburban chunks around Baltimore. It's not terribly close to her home in Silver Spring.
In this video she traces her path from a "D" Montgomery County candidate to an "R" Baltimore candidate.
When she was all in on the Democratic Party, she served as a field organizer, traveling the state in support of party candidates. Over and over though, she heard from Democrats who were looking forward to voting for Republican Larry Hogan.
The experience left her frustrated, and she started to question whether government could solve social ills, and whether anyone was looking at how taxpayer dollars were being spent.
Despite her new party, she wasn't planning on running in 2018. But she got more involved with Republican clubs, and realized the party had a chance in District 2, now represented by Rep. C.A. "Dutch" Ruppersberger, the former Baltimore County executive who has held his seat in Congress for the past 15 years.
It's a Trump-leaning district, she said, citing the Cook Political Report. However, the latest Cook report call the 2nd district "solid Democratic." The district starts at Fort Meade and heads northeast to include Dundalk and Aberdeen. At Overlea, it takes a tortuous westward turn before turning south to include Owings Mills.
"I feel like someone like me can represent the entirety of D2," she said.
She seems to be a unicorn in Maryland politics: a conservative black woman who supports Trump. She disputes the notion, and offers her own take on why the country rejected Hillary Clinton in 2016: