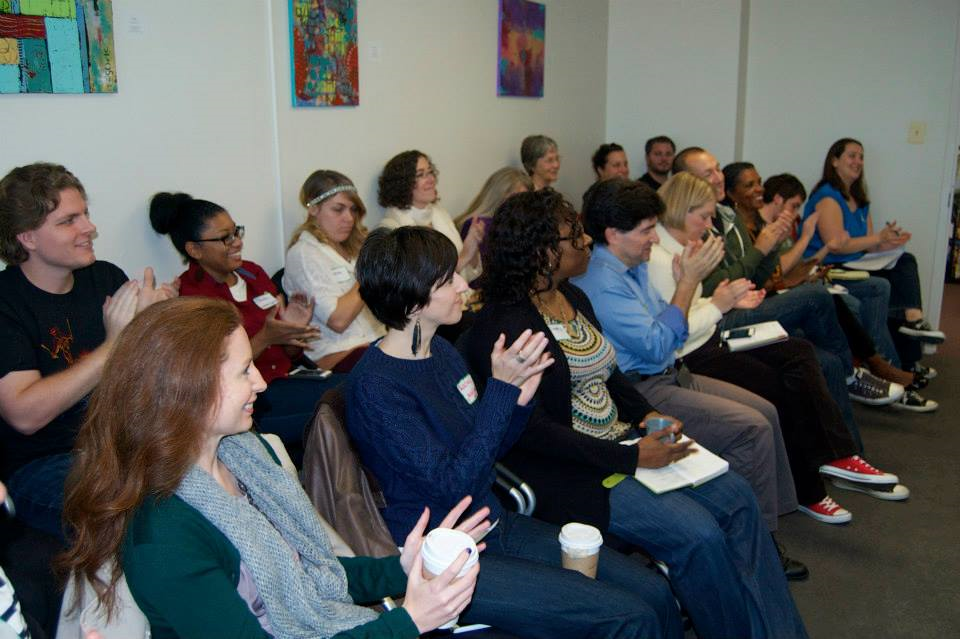 Silver Spring's Creative Colony Celebrates One-Year Anniversary
Silver Spring's coworking space is about to turn one.
Creative Colony is a place where people share workspace while focusing on different projects.
The company is celebrating its first anniversary in March, and Shala W. Graham, the company's founder, said it has been a "great adventure so far."
"March 20 will be one year from when we launched our space … We've had the opportunity to become a critical resource for entrepreneurs in the Silver Spring area. We've supported over 40 businesses since we've opened, with a very diverse group in regards to age, ethnicity, and industry, though we are about 70% creative professionals," Graham wrote in an email to MyMCMedia.
According to Graham, each month the company hosts a happy hour event open to anyone who wants to join the space. They also host a variety of wellness workshops in partnership with Third Space Wellness.
"We host a free, monthly Creative Boost workshop that provides practical information and training to area professionals … And we also partner with Silver Spring Inc and Just Up the Pike to host a quarterly Pecha Kucha night," she added.
Memberships at Creative Colony start at $65 dollars and vary in prices according to different levels that can include days of access, 24/7 access, conference room use, storage and more.
Graham wrote that Silver Spring is a "powerful" community with lots of people willing to help each other succeed.
"As a new coworking space, this local community, from county government leaders to resident businesses, have done so much to support our growth and establish our role here in Silver Spring as a place where community and business connect," she wrote.
As for the future, Graham added that Creative Colony is hiring a new part-time community manager that starts March 2.
Previously, the position was funded by SW Creatives, company that owns and operates the sharing space. Today, Graham said Creative Colony has reached "sustainability" through its membership.
"We've also witnessed member businesses expanding their service offerings as a result of their membership here, as well as members collaborating with each other creating new opportunities they had never imagined happening. … We'll continue to grow our membership until we need to move on from our current 1720 sq ft space in the World Building, ideally moving within the building, which has been very good to us. After that, we may explore opening sister locations in the Maryland area, or perhaps in cities across the country. Who knows! For now, we're content with growing our thriving community here in Silver Spring," Graham wrote.