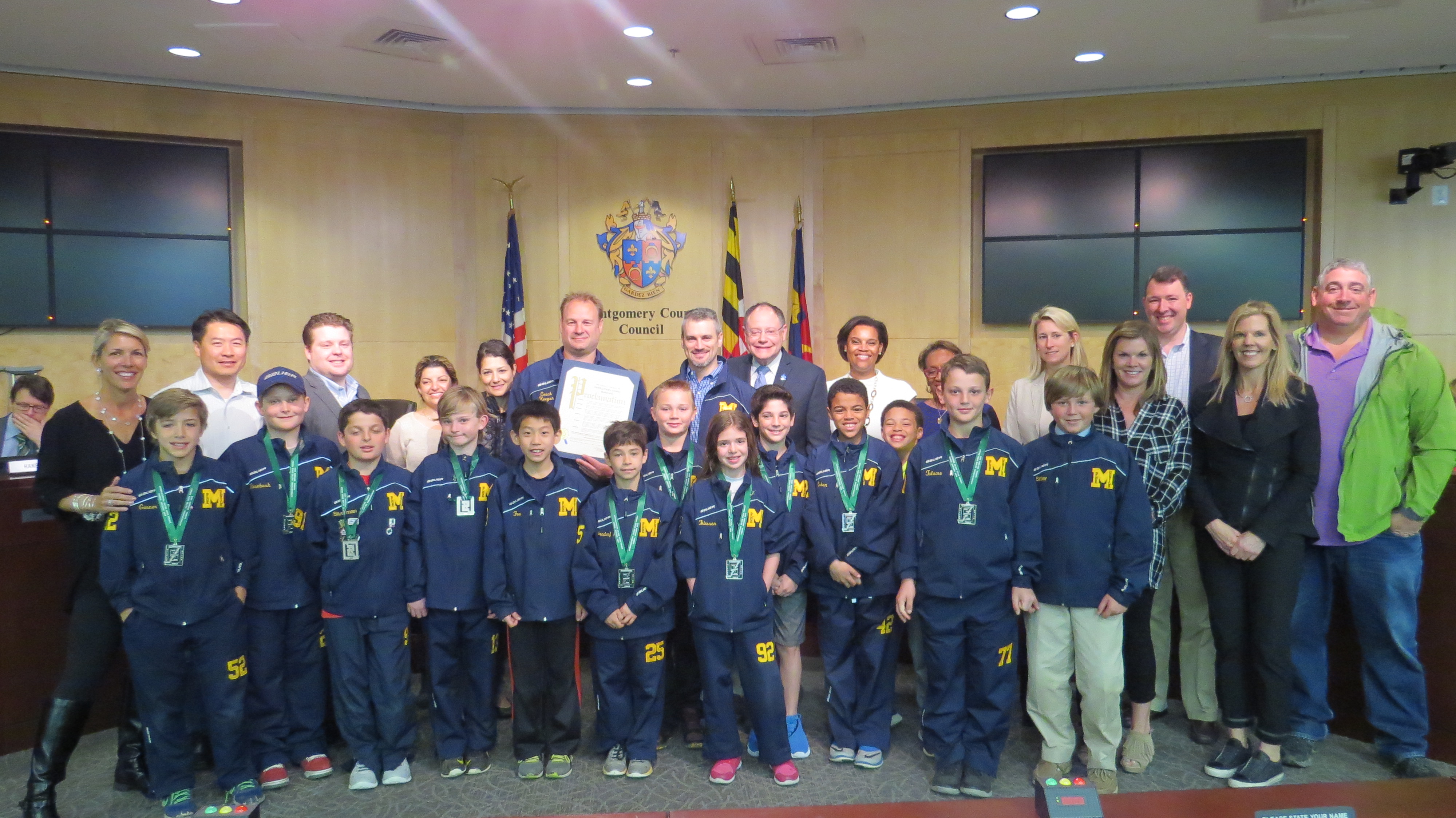 Silver Stick Champions (PHOTOS & VIDEO)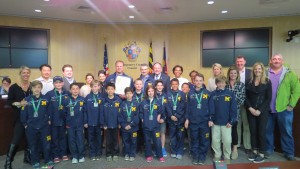 The players, coaches and parents of the Blue Devils Squirt AA Blue team of 9- and 10-year-olds in the Montgomery Youth Hockey Association were honored by the Montgomery County Council on April 12 after winning their third consecutive International Silver Stick championship.
County Council member Sidney Katz presented a proclamation to the team on behalf of the Council.
Coach Rob Keegan recalled how his team of 15 boys and one girl completed an outstanding season of 43 wins, only 11 losses and three ties by defeating the North York Knights in four overtimes, 5-4, in Sarnia, Ontario, to win the program's third consecutive championship.