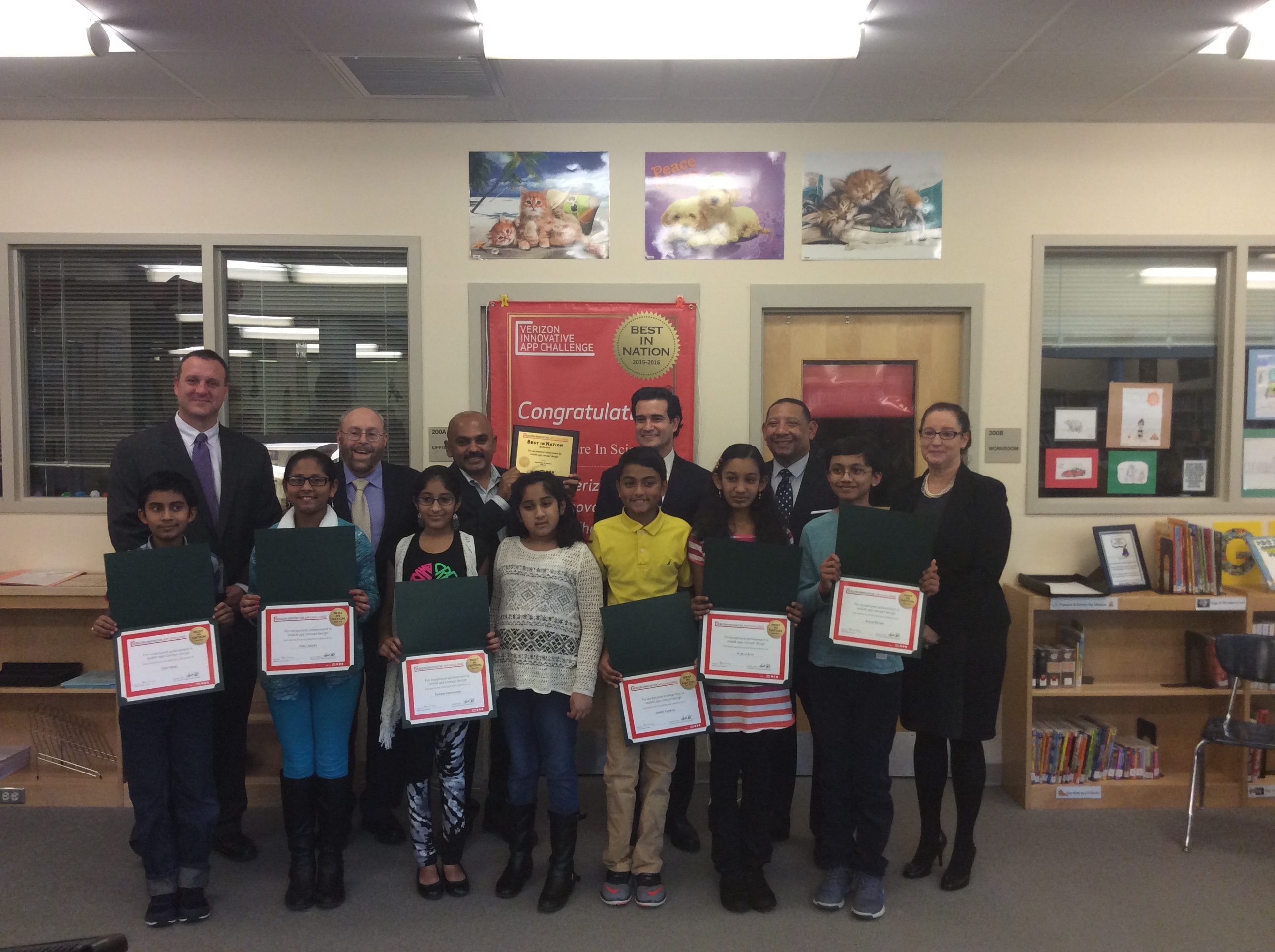 Six Montgomery County Middle School Students Win National App Challenge (VIDEOS & PHOTOS)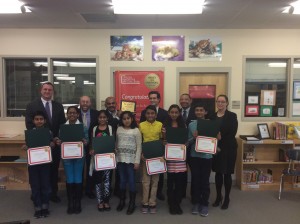 Correction: In an earlier version of this article it stated that AutBuddy won the Fan Favorite Award. The team from Michigan won the Fan Favorite Award for their POP-Protect Our Parks app. 
Six Montgomery County middle school students have been named Best in Nation winners in the annual Verizon Innovative App Challenge for their mobile app concept, AutBuddy.
The Montgomery County Adventure in Science team is one of eight teams to win Best in Nation, you can view a full list of the winners, here.
Verizon surprised the students and their parents with the announcement at Rocky Hill Middle School and presented the winning team with a $20,000 grant on Tuesday.
The students are from three different schools in the County; Rocky Hill Middle School in Clarksburg, Parkland Middle School in Rockville, and Roberto Clemente Middle School in Germantown. They are also a part of the Adventure in Science program (AiS).
The winning students; Saahith Tupakula, Eashana Subramanian, Madhuri Kola, Ojas Jagtap, Raiyan Rizwan, and Neha Chandra, conceptualized an app to help bridge the communication gap that teachers and students with autism face.
Siva Reddy is the team mentor and volunteers with AiS.
"It's just amazing, it gives us a lot of energy and encouragement to take this app that, the idea that the kids came up [with], to realize this app and ultimately take it to the community. It not only benefits the children with autism, [but also] their parents and the entire community that works with the children with autism."
Students drew from personal experience to come up with ideas for the app.
"So when we were asked to come with an idea, I started looking around my house for some problems. I saw my parents had some trouble managing my sister, and she has autism. So, I thought maybe I could come up with an app that could help them with some of these problems," Subramanian said. "For example, they had trouble assigning my sister a task because they weren't sure what was happening at school since the communication link between teachers and parents is not that great. So, I started writing down all these points and features that could be used to solve all these problems," she said.
Students will now have the opportunity to develop their app alongside their mentor, Reddy, AiS, and experts from the Center of Learning at MIT Media Lab. Once development is complete, the team will own the full rights to the app, which will become available for download in Google Play store. Then, in June the team will present their app in person at the National Technology Student Association Conference in Nashville, Tennessee.
You can view the team's winning app concept in the video below.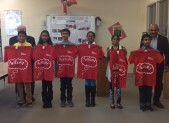 Six students as part of the Montgomery County's Adventure in Science program won the Verizon Innovative App Challenge this week. The team conceptualized an mobile app, AutBuddy, for students with autism. MyMCMedia's Maureen Chowdhury reports.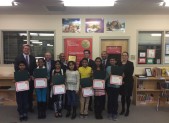 Correction: In an earlier version of this article it stated that AutBuddy won the Fan Favorite Award. The team from Michigan won the Fan Favorite Award for their POP-Protect Our Parks app.  Six Montgomery County middle school students have been named Best in Nation winners in the annual Verizon Innovative App Challenge for their mobile app […]