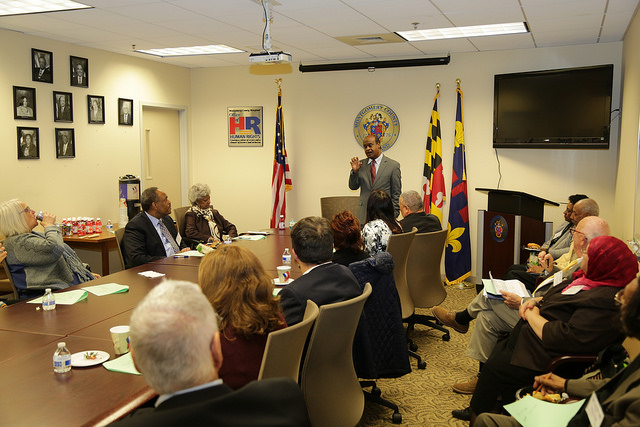 Six Residents to be Inducted into Human Rights Hall of Fame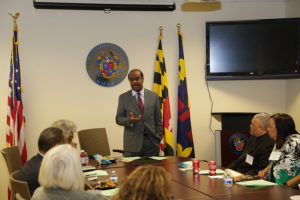 Recognized for their visionary leadership, achievements and their efforts to eliminate discrimination, six residents will be inducted to the 2016 Human Rights Hall of Fame by the Montgomery County Office of Human Rights at a reception on Dec. 4.
The event, which is free and open to the public, will be held at the BlackRock Center for the Arts, 12901 Town Commons Drive in Germantown.
The following individuals will be inducted this year:
• Mindy G. Farber (Potomac) – is a well-regarded civil rights lawyer who co-founded and co-organized the mediation program for the Montgomery County Office of Human Rights. This volunteer program has settled thousands of civil rights cases since its inception and has provided millions of dollars in settlements to complaining parties. Mindy has been a volunteer mediator since the program was founded and continued to serve as resource to the Office of Human Rights.
• Morris Hudson (Montgomery Village) – is founder of I AM COLLEGE READY (formerly known as B.R.O.T.H.E.R.S.). This program is a Peer Mentoring Model working in two MCPS high schools, Gaithersburg and Einstein and has impacted the lives of more than 1,000 students since its inception in 1984. This unique model is an effective peer-led mentoring-tutoring model which partners college students with high school students who in turn mentor middle school youth. Students in the program have a 100 percent graduation rate.
• Sharan London (Potomac) – is dedicated to ensuring the rights and conditions of the Homeless since 1996 when she became the Executive Director of a "bare bones" organization the Montgomery County Coalition for the Homeless. From temporary sites and limited budgets her efforts over her nearly 15 years of tenure produced an increase in permanent shelter facilities, support services and programs, increased staff support from four employees to 125 employees and an annual budget upon her departure in excess of $9 million. She continues her efforts to advocate for the homeless and other areas of community service.
• Terry Vann (Potomac) – is a retired federal employee whose work has been in the legal field for a number of federal agencies to include the National Labor Relations Board and the Merit Systems Protection Board where he served as Chief Legal Counsel to the Chairman. His civil rights background began though with the "Sit Ins" in Durham N. C.; picket lines protesting working conditions in Darlington, N.C. and continued fighting injustices in Arlington, Virginia and volunteering at Resurrection City in Washington, DC in the 1960's. His work in Montgomery County has centered around advocacy and mediation on civil rights concerns and complaints. He has settled hundreds of cases and provided technical guidance to the civil rights community for many years.
• Arthur L. Williams (Silver Spring) – is a retired federal employee from the Department of Defense where he worked as Mathematician, Research Analyst and Computer Scientist for approximately 35 years. He has been a tireless advocate and community activist and served on a number of committees and boards and is a life member of the NAACP and served on its executive committee. His lifelong passion has always been about education and welfare of black youth. He serves as Chair of the 1977-II Action Group whose sole purpose is to work to improve the educational experience and resources for black students in the Montgomery County Public School System.
• Laura Anderson Wright (Sandy Spring) – is an attorney by profession but is also an educator, historian and museum curator. She has made her mark throughout Montgomery County serving on a number of boards and commissions. She was a leading force in preservation efforts of the Historic Odd Fellow Lodge in Sandy Spring and sustaining the ongoing presence of the Sandy Spring Slave Museum. Through the museum's activities hundreds of K-12 students participate in programs and experiences through the historical aspects of slavery and civil rights that relate to contemporary life.