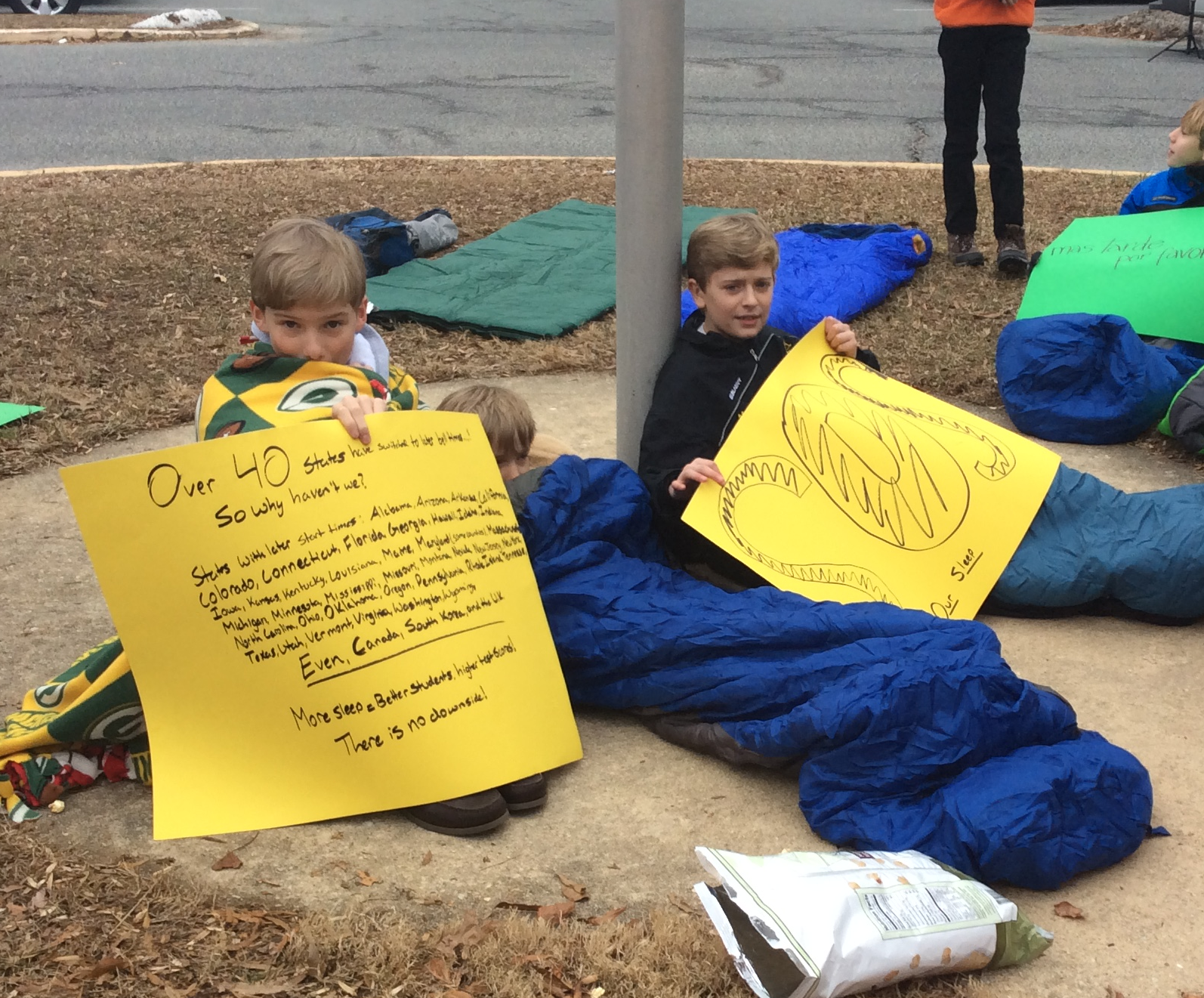 "Sleep in Protest" For Later School Start Times (PHOTOS & VIDEOS)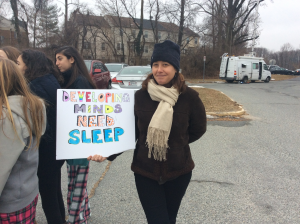 Montgomery County students, parents and their supporters held a "sleep in" protest in front of the school system's headquarters in Rockville on Feb. 9.
"Save Our Sleep" supporters gathered with blankets, sleeping bags and together they shouted, "What do we want?" and they replied, "more sleep."
The Board of Education is considering a change in bell times. The Board had requested that Superintendent Dr. Joshua Starr present options that would allow high school students to start school later and cost less than $10 million a year.
The Board made the request after the district decided not to move forward with a previous bell times recommendation due to the significant costs—at least $21 million a year—and mixed community support. The Montgomery County Board of Education is scheduled to vote on bell times on Feb. 10.
Richard Reeve, parent and one of the protest's organizer, said supporters take the issue of start times "very seriously" and hope school board members do too.
Isabel, a middle schooler from Chevy Chase, said she wakes up at 6 a.m. and she is "so tired that I sleep a little bit on the bus."