Sligo Middle School Host S'TEAM Community Day to Teach Residents About Renewable Energy in Silver Spring (VIDEO)
Residents gathered at Sligo Middle School early Saturday to learn about renewable energy at the school's second annual S'TEAM Sligo Community Day.
S'TEAM stands for Science, Technology, Engineering, Arts and Math.
Creations like solar ovens, wind turbines and solar-powered cars, were made and presented by students.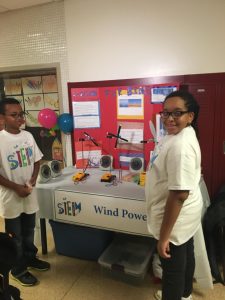 "This is a celebration and compilation of an amazing past nine-to-ten months of work that the students have invested in," said Sligo Middle School Teacher Christina Campo-Abdoun.
In addition to Sligo Middle School, students from Singer, Glen Haven, Highland and Woodlin Elementary Schools are selected to participate in the S'TEAM Program. Over the past year, students met weekly and gave up one month over summer break to develop projects related to this year's theme of renewable energy.
"It really just brings all of our students together and it gives them something to give back to the school," said Sligo Middle School Principal Cary Dimmick.
A solar oven the students created. How cool is this alternative to roasting marshmallows for s'mores @steamsligo2015 @mymcmedia pic.twitter.com/Qn0EFCESIW

— Mitti Hicks (@MittiMegan) October 1, 2016