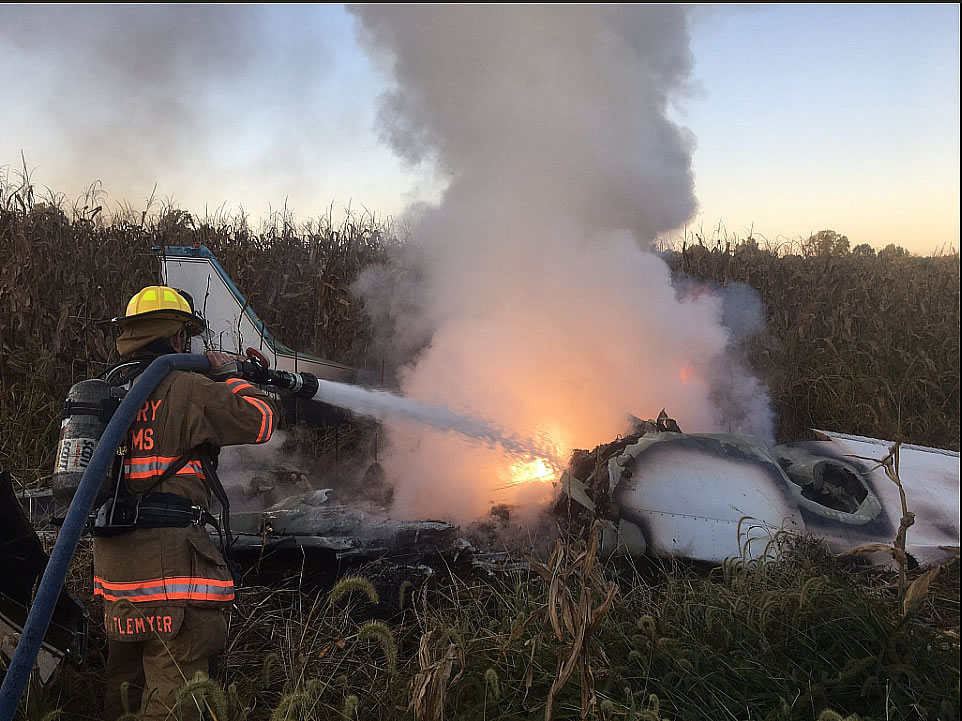 Small Plane Crashes in Laytonsville, One Person Killed
UPDATED One person was killed when a small plane crashed in a field off Laytonsville Road on Tuesday evening, according to a Montgomery County Fire and Rescue Service (MCFRS) official.
"One person did not survive," said MCFRS Spokesperson Pete Piringer. "The fire is out. The investigation is beginning."
The crash happened around 6:20 p.m. in a field in the 23900 block of Laytonsville Road, not far from Davis Airfield.
According to Piringer, the NTSB and FAA have been called to the scene.
No other information has been released.
ICYMI (620p 9/27) MCFRS Crews were on scene of small plane crash (1 Fatal) in Laytonsville for several hrs, NTSB & FAA investigating pic.twitter.com/okl3wih9TQ

— Pete Piringer (@mcfrsPIO) September 28, 2016
NTSB investigating crash today in Laytonsville, Md., of a Cessna 172 attempting to return to Davis Airport.

— NTSB_Newsroom (@NTSB_Newsroom) September 28, 2016
Laytonsville Small plane w/ – occupant crashed into a field & burned, across from Davis Airfield NTSB & FAA notified MCFRS & MCP on scene pic.twitter.com/wU57GJSg8O

— Pete Piringer (@mcfrsPIO) September 27, 2016
Update – single engine Small plane crash, 1 person did not survive Media Hotline 240.777.2442 pic.twitter.com/EXXR1NjeAg

— Pete Piringer (@mcfrsPIO) September 27, 2016
Update – Small Plane Crash (Cessna Style) Fire/Rescue units staging at Rupperts landscaping, Laytonsville Rd, incident off road in field

— Pete Piringer (@mcfrsPIO) September 27, 2016
Update – Laytonsville, small aircraft crash/fire in field, FFs initiating fire attack, fire/rescue units staging, search area for survivors

— Pete Piringer (@mcfrsPIO) September 27, 2016
Small Plane Crash – Laytonsville Rd near Hawkins Creamery Rd, vicinity Davis Airfield,

— Pete Piringer (@mcfrsPIO) September 27, 2016