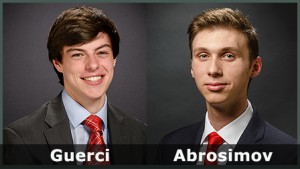 SMOB Candidates Turn to Social Media Ahead of Election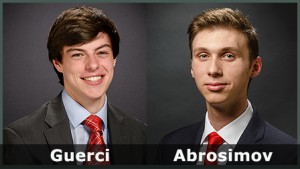 On the eve of the Montgomery County Student Member of the Board of Education (SMOB) election, candidates have turned to social media to garner support.
Eric Guerci, current SMOB and junior at Bethesda-Chevy Chase High School, urged supporters to retweet his banner on Twitter and asked students to stand with him on Facebook.
Tomorrow is the election! Please RT to show your support. Let's get #standwitheric trending. pic.twitter.com/T01EGeXBJk

— Eric Guerci (@EricLGuerci) April 26, 2016
Guerci's opponent Alex Abrosimov, a sophomore at Richard Montgomery High School has also turned to Twitter and Facebook. Abrosimov even arranged for a food truck to be sent near Poolesville High School on election day. Access to food trucks are a key issue for Abrosmiv.
"Since food trucks are a private business they are self funding with the help of customers. They are important because it is a radical measure to solve lunch disparities in MCPS and to provide better lunch options for students. I feel very confident about the election and no matter the outcome I believe that this has truly been an amazing campaign," Abrosimov told MyMCMedia.
Abrosimov said he has connections in the food truck industry and worked with Poolesville High School's Student Government Association (SGA) to arrange for The Java Cruiser to stop by the school's area. 
Awesome edit by @FlexinFlaxon. Thank you for all your support, man, we're in it to win it! pic.twitter.com/XhNrGVdqzl

— Alex Abrosimov (@Alex_A_2016) April 26, 2016
Poolesville High School- It may be far away, but their spirit shows its presence. And don't forget- Food truck coming tomorrow lunch!

— Alex Abrosimov (@Alex_A_2016) April 26, 2016


Montgomery County Public Schools (MCPS) middle and high school students will vote for SMOB on April 27th.
Related Posts: