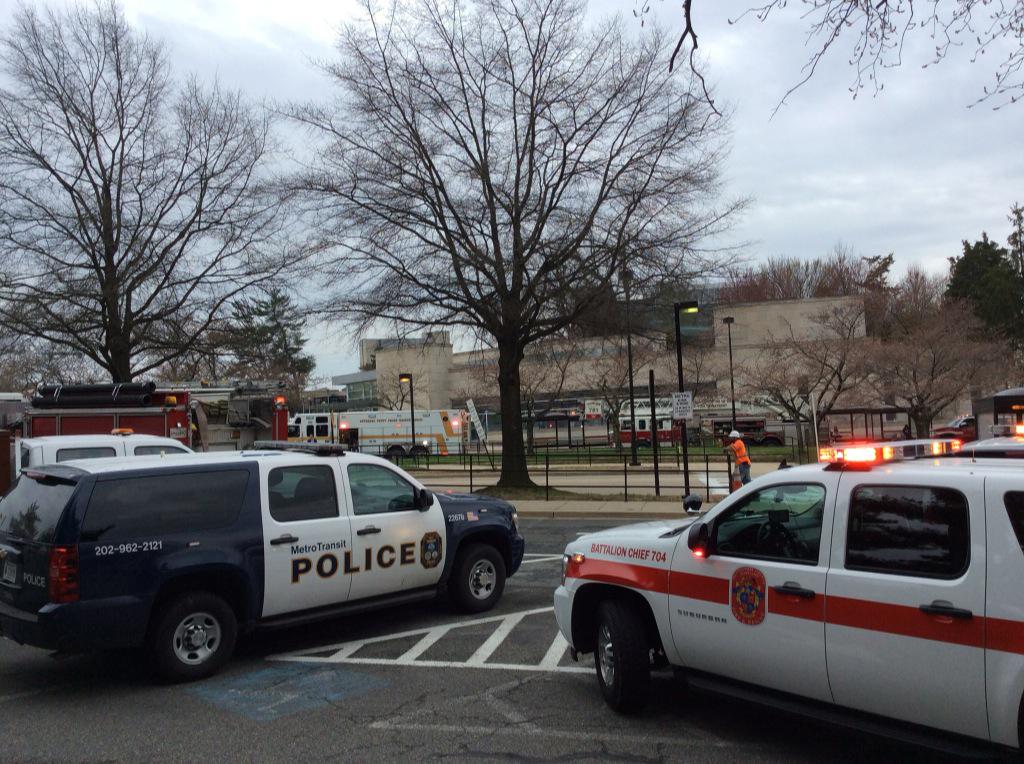 Smoke Reported in Metro Tunnel (PHOTOS)
Montgomery County firefighters responded to the report of smoke in a Metro tunnel between the Bethesda Metro and Medical Center Metro stations on Tuesday morning, according to a Montgomery County fire official.
Fire and Rescue Spokesperson Pete Piringer reported on his Twitter account that a smoking insulator was found on one track. He said there was no fire.
Metro officials reported that trains were single tracking for a short time as a precaution between the Friendship Heights and Medical Center stations.
PHOTOS | MCFRS
More….Medical Center Metro, insulator/track issues to be handled by Metro Maintenance, no fire, smoke cleared pic.twitter.com/uuFKGwCXAl

— Pete Piringer (@mcfrsPIO) April 7, 2015
Update – #mcfrs recon units & Metro located smoking insulator along track 1 in tunnel btwn Med Ctr & Beth, no fire pic.twitter.com/Ql8ovtBsiU

— Pete Piringer (@mcfrsPIO) April 7, 2015
Update……Bethesda Metro Station & Medical Center Metro Station OPEN for passengers, NO Smoke, Red Line trains seem to be single-tracking

— Pete Piringer (@mcfrsPIO) April 7, 2015
Red Line single tracking due to reported track problem. #mcfrs response as precaution, Main't on scene investigating. 10:16a #wmata

— Metrorail Info (@Metrorailinfo) April 7, 2015
Update – Medical Center Metro Station, platform area clear of smoke, no fire

— Pete Piringer (@mcfrsPIO) April 7, 2015
Update – smoke in tunnel between Bethesda Metro & Medical Center Metro, expect FD activity on Wisconsin Avenue and Rockville Pike

— Pete Piringer (@mcfrsPIO) April 7, 2015
Bethesda Metro Station, Wisconsin Avenue, smoke tunnel

— Pete Piringer (@mcfrsPIO) April 7, 2015