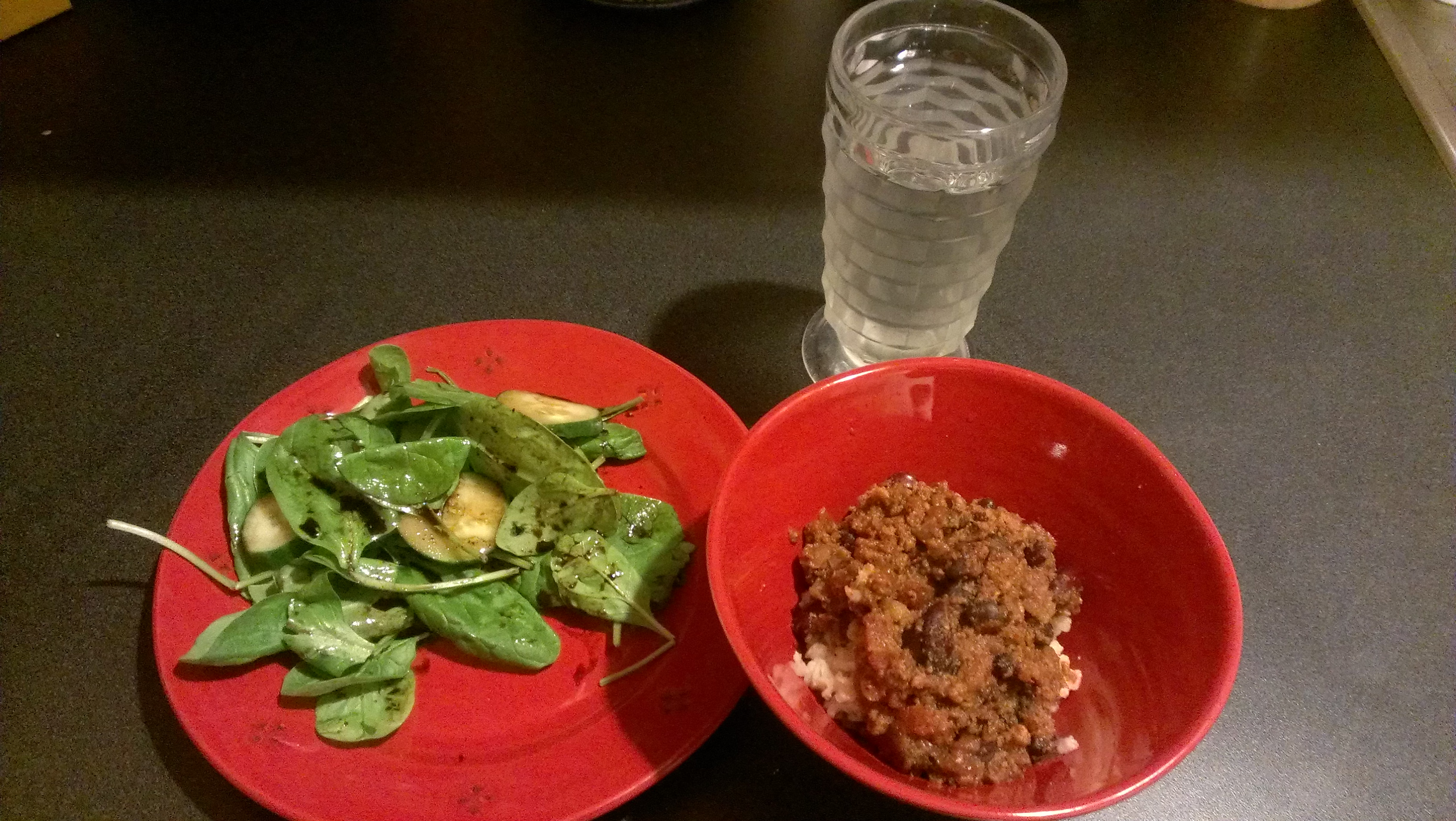 SNAP Challenge Day 2 – Lessons and Questions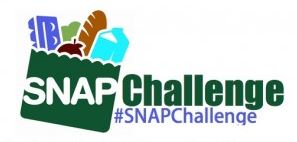 I felt as if I plodded through Day1. My friend Bebe's words about the presentation of the food is just as important as the taste resonated with me as I prepared dinner. I made a point to serve dinner on cheerful looking dinnerware. Dinner was turkey chili (I used the kidney beans and black beans I purchased in the chili) with brown rice served with spinach and cucumber salad. I made a vinaigrette using balsamic vinegar, peanut oil and a few spices.
A few lessons I learned on Day 1:
Having a snack is important for me. I ate the soup at 1:30pm . I ate 1/2 an apple at 3 p.m. I had a 7:15 p.m. meeting at a restaurant. I didn't eat anything, but as I felt  more hungry my

concentration slipped and I secretly hoped the meeting would end sooner than scheduled so I could go home and eat. After dinner I made hummus and sliced and packaged carrots to take with me as a snack for the remainder of the week. The hummus recipe from budget bytes was a great help.

I should not wait too long to eat. I was cranky and scattered when I got hungry. Not good for anyone.
I didn't drink as much water as I would have liked, especially while at work. I have a Britta water pitcher at my desk. No excuse.
I want to share and respond to questions that were posed to me on Day 1:
Q: Did you decline attending any events this week?
A: Yes, I declined attending a couple of wine dinners. There will be other events.
Q: Why are you participating?
A: I'm participating because not too long ago this scenario was me. Unfortunately, I wasn't eligible for assistance and I subsisted on a meal allowance of $5 to $10 a week.
My goals for today:
Drink plenty of water
Bring  carrots and hummus to snack on.
Watch portion sizes to ensure my food is available all week.
Day 2 is going to be a busy day.  Are you ready follow today's adventure?  What questions do you have for me?
Be well,
Technicolor girl