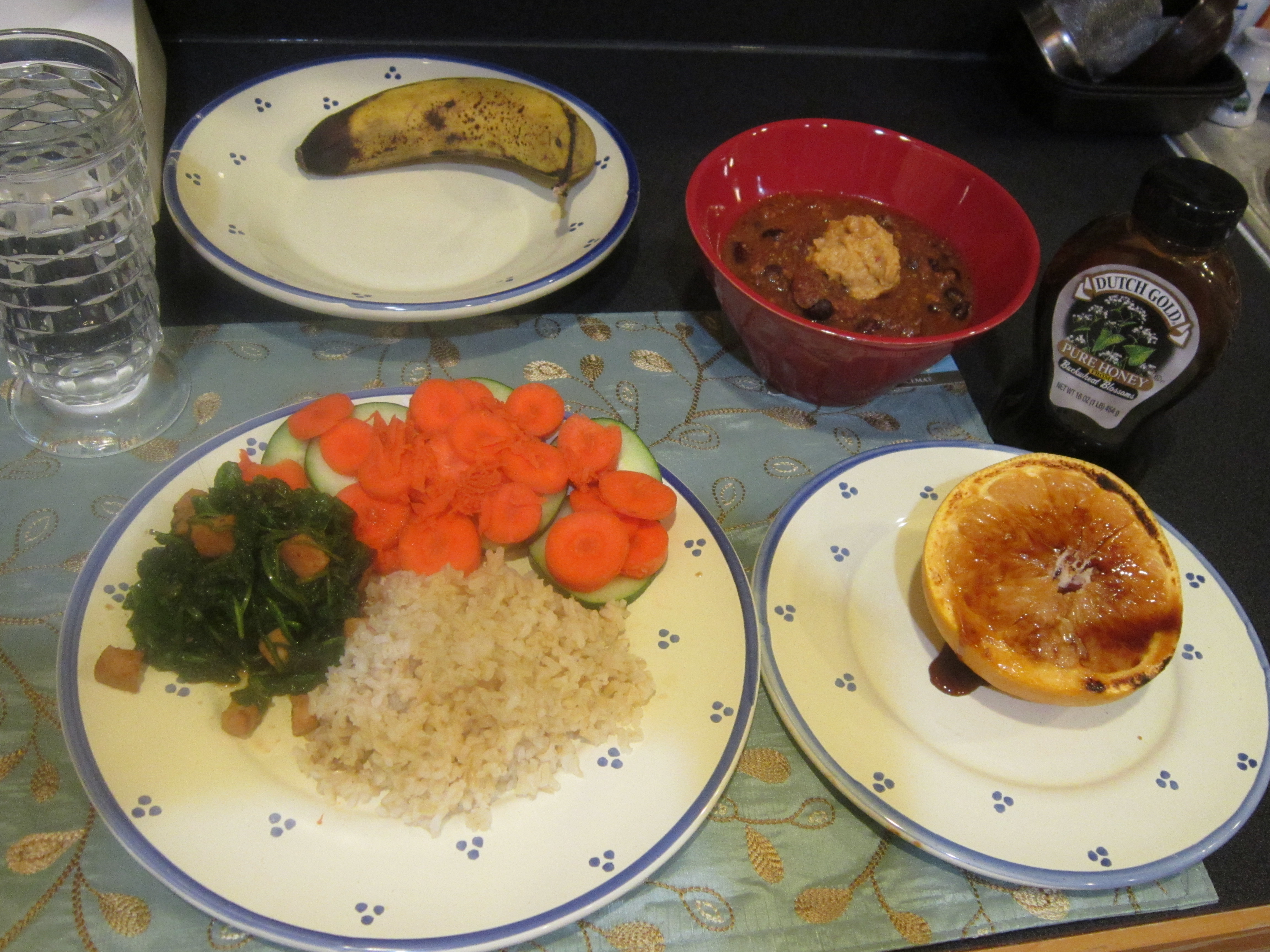 SNAP Challenge – Dénouement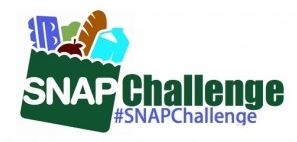 Why use the word  dénouement in the blog heading? According to Merriam-Webster  dénouement is the final part of something (such as a book, a  play, or a series of events). It  seems appropriate to chronicle the final part of  my  2014 SNAP Challenge journey.
Day 7 was surprisingly smooth. I filled two bottles with water to ensure I would be hydrated while attending the seminar. Breakfast consisted of oatmeal with raisins. I had chili and the remaining apple for lunch. After the seminar concluded I ran errands and then returned home for dinner. Since this was the last meal I cooked the remaining spinach and splurged and had dessert (1/2 a grapefruit, broiled with a swirl of Dutch Gold's buckwheat blossom honey.  A fitting way to end the Challenge.
Lessons Learned:
The groceries I purchased carried me through the week.
The day without access to water was surreal and could have been avoided.
The hummus was a great idea.
The  package of carrots was definitely more cost effective than the baby carrots I wanted to purchase. I still have carrots.
I'd give myself a "B" on meeting my stated goals for the week: be aware of meal portion/serving size, pack meals ahead of time and drink lots of water.
An associate asked me if I was concerned about a drop in blog readers or subscribers. I was aware that it was a possibility and took the risk anyway. I've always been clear that the blog is about my experience in all things dining related- exceptional to difficult. I also believe that participating in the 2014 SNAP Challenge gave readers a glimpse of part of the journey that led me to where I am today. For me it was humbling to exercise creativity and resourcefulness in order to ensure that I had food and enough to eat.
If a SNAP Challenge were offered in your community, would you participate?
Thank you for joining me on the 2014 SNAP Challenge journey.
Be well,
Technicolor girl