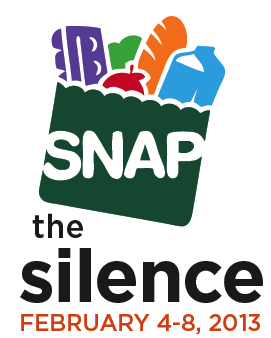 SNAP the Silence!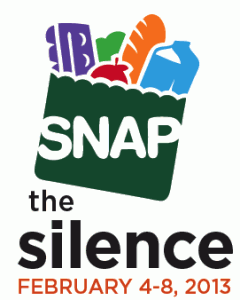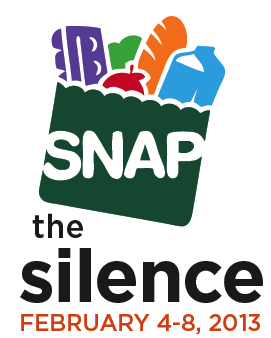 Join Council Member Valerie Ervin and many others in the SNAP the Silence Challenge this February 4-8. Participants will commit to just $5 a day for food, mimicking the county average of $4.28 each SNAP recipient receives in food stamp benefits. Manna's dietitian Jenna will be joining council members, Maryland delegates, and representatives from Montgomery County nonprofits to try and find healthy meals on just $5 a day.
SNAP recipients in Montgomery County rely on these benefits to make ends meet. They include the working poor, families with children, and others just like you. SNAP benefits, formerly called food stamps, can not be used for all of your household needs. Food stamps cannot be used to buy:
any nonfood item, such as pet foods; soaps, paper products, and household supplies; grooming items, toothpaste, and cosmetics
alcoholic beverages and tobacco
vitamins and medicines
hot foods that are ready to eat
Imagine feeding your family on $5 a day within the restrictions above. Would you be able to do it? Join the movement by registering at the SNAP the Silence website and following the challenge on Facebook and Twitter (#SNAPthesilence). We'll be Tweeting along with Councilmember Ervin. Just follow @ValerieErvin or @MannaFoodCenter. Jenna will be sharing her tips and tricks to low-cost, healthy eating through our social media all week.
To learn more about SNAP, see the Maryland Human Resources website dedicated to food supplement support.