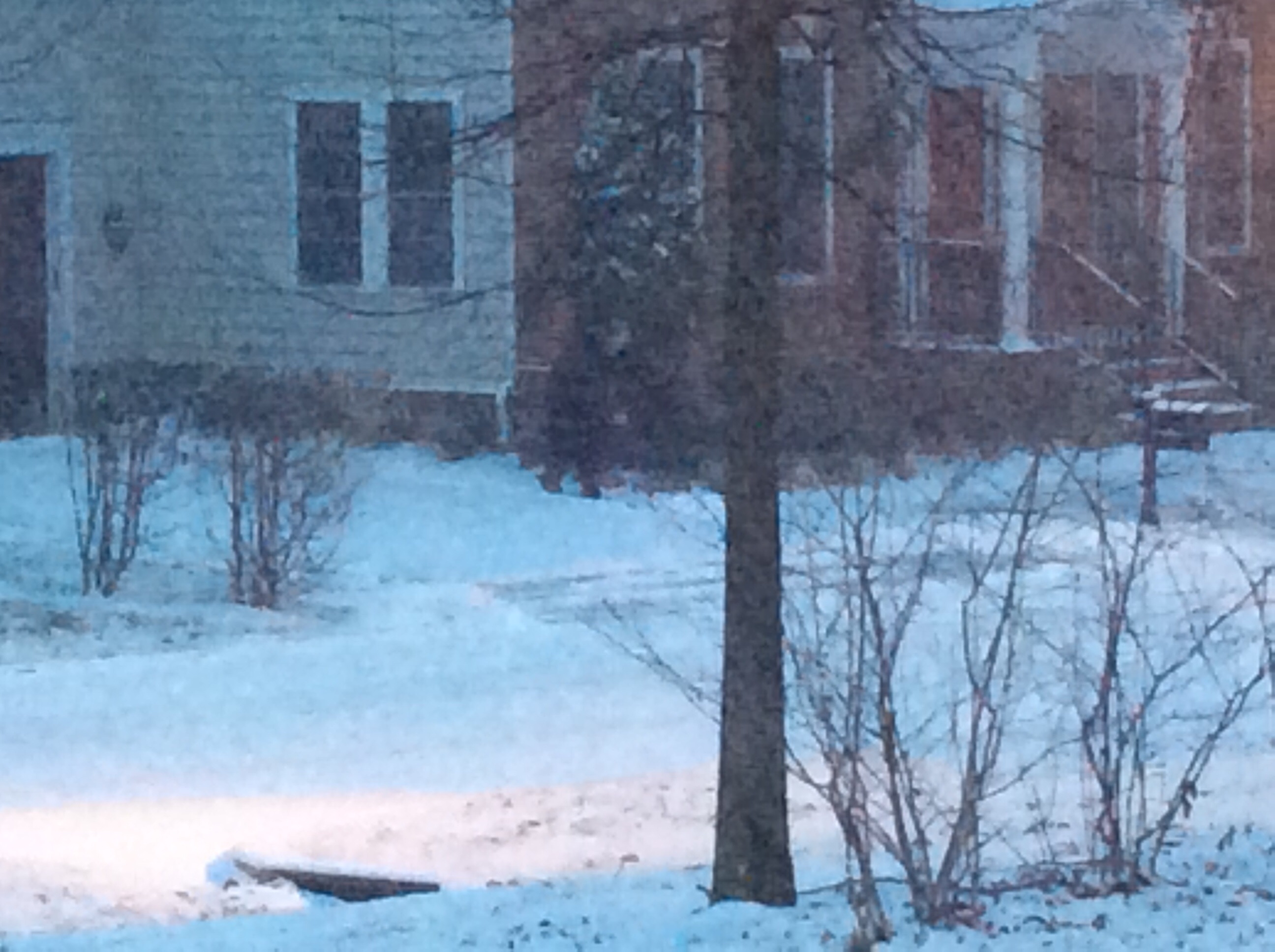 Snow Causing Accidents, Limited Power Outages, Closures (UPDATED)
UPDATED, Jan. 6 – 5:43 p.m. Montgomery County Police is reporting on its Twitter account that officers have responded to more than 100 property damage and personal injury collisions today.
Since 5am, MCP officers have responded to approximately 100 property damage/personal injury collisions.

— Montgomery Co Police (@mcpnews) January 6, 2015
UPDATED, Jan. 6, 1:22 p.m. – Montgomery County Fire and Rescue Services Spokesperson Pete Piringer reports that despite the fewer vehicles on area roads, emergency crews responded to 40 wrecks in five hours.
#mcfrs 1st responders have been busy this morn, despite the relatively lighter than normal traffic (????) FFs responded to >40 wrecks (5hrs)

— Pete Piringer (@mcfrsPIO) January 6, 2015
UPDATED, Jan. 6, 10:15 a.m. – In addition to closing Montgomery County Public Schools today, the snow is forcing other closings and cancellations.
Due to the snow, all Montgomery County Department of Recreation programs, classes, afterschool and sports activities are now canceled for today. The county's community centers and aquatic centers are open for drop-in activities. The county's senior centers are closed.
In Gaithersburg, bulk trash pick up is cancelled for today. Most of the county's recreation centers are closed and classes are cancelled.
Bulk pick-up cancelled for today. Pick-up will be next Tuesday, January 13.

— City of Gaithersburg (@GburgMD) January 6, 2015
Aquatic Center, Senior Center, Comm. Museum, Youth Centers closed. Morning/afternoon activities/classes cancelled.

— City of Gaithersburg (@GburgMD) January 6, 2015
Montgomery College is also closed for the day.
Gov. Martin O'Malley was scheduled to join the Maryland Department of Transportation, Maryland Emergency Management Agency and Maryland State Police for a press conference to discuss the state's response to the winter storm at 10 a.m.
The power in Chevy Chase has been restored to the nearly 600 Pepco customers who lost it when a power line fell, according to the Pepco outage map. However, about 350 customers in the Wheaton/Silver Spring area are now shown without power on the map.
ORIGINAL POST- There are reports of several accidents and some power outages due to downed lines this morning. A pole down in the Chevy Chase area has disrupted power to about 600 homes along Connecticut Avenue. Montgomery County Fire and Rescue Services Pete Piringer is reporting traffic lights are also affected by the outage. According to Pepco's power outage map, power is estimated to be restored by 9 a.m. Snow emergency plans are in effect in the county. Once a snow emergency is declared, the law requires certain precautions, according to the Maryland Department of Transportation. They include:
Prohibited parking on roads and streets designated as snow emergency routes; and
The use of snow tires/chains (most cars now use all weather tires, so changing to "snow" tires is unnecessary)
The National Weather Service winter weather advisory is in effect until 1 p.m. and a total of up to four inches of snow in our area is possible.
— Pete Piringer (@mcfrsPIO) January 6, 2015
Traffic Advisory – Veirs Mill Rd near Clairidge Dr, Wheaton, collision w/ entrapment — Pete Piringer (@mcfrsPIO) January 6, 2015