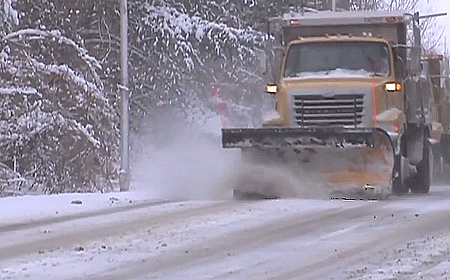 Snow-Long, Farewell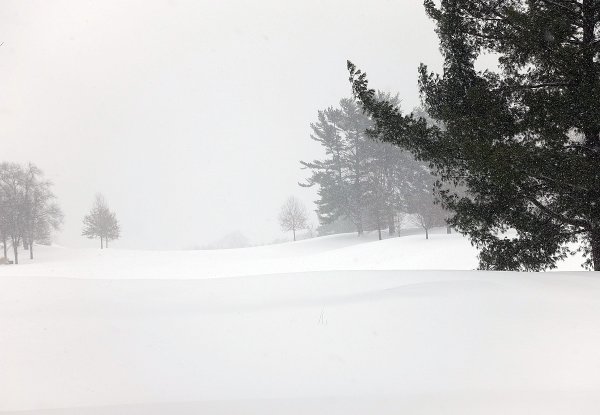 As I bid adieu to this Snow Blog series, I took a moment to look back and put together some final thoughts.
1. You know your kids have missed an excessive amount of school when your youngest had the time to not only teach himself to play the keyboard, but now has two shows daily, a tip jar and takes requests.
2. After nearly three days of 24-hr reporting, I am in the TMI stage of familiarity with the crew of NBC News4. Their satellite truck came through our neighborhood the other night and it was akin to a celebrity sighting.
3. Plow drivers are like hostage negotiators. They stay up for days at a time, chugging coffee and meeting unreasonable demands. They are an undervalued commodity you only see in an emergency.
4. I am no Laura Ingalls. The prairie life would suck me dry. The only modern convenience I parted with during the storm was my hairdryer. And that was pure laziness.
5. Inertia is contagious. If I was sitting still and unproductive, my kids followed. When I was up and motivated, they were as well. That's a lot of performance pressure for someone content to watch six consecutive hours of HGTV with no guilt.
6. I will never again complain about driving my car. I miss the freedom of the open road. Okay, not really. There's no freedom. I just miss leaving the house and getting Starbucks and not having to cook.
7. Over the course of a week, I have been roped into watching hundreds of kids I don't know perform snow antics on YouTube. What happened to the good old days when you only had to feign interest in your own kids' activities?
8. Children may not remember the request you uttered five minutes ago, but they can readily recall that a sibling got the last brownie when you were snowed in during the storms of 2010.
9. At least 95% of my parenting duties entail hiding the kids' capers from their dad. When we're snowed in, this can only be accomplished by using exaggerated faces and wild gestures every time my husband turns his back. I was like a third rate mime trapped in a prison of my own making,
10. The Animal Rescue left "loves a blizzard and will not come inside no matter how hard it is snowing or how cold you are" off the information card when we adopted our dog. He is a Siberian Husky disguised as a Jack Russell. #shouldhaveaskedmorequestions
And lastly, the results of our not-so-scientific study about Greed vs Work Ethic in the Average Teen. Greed won out. The thought of another kid getting shoveling money spurred my kids out of bed, off the couch and wielding shovels. In this case, Gordon Gekko was right, "Greed is good."
Thank you for riding out the storm with me. Now bring on Spring. Or at least school.