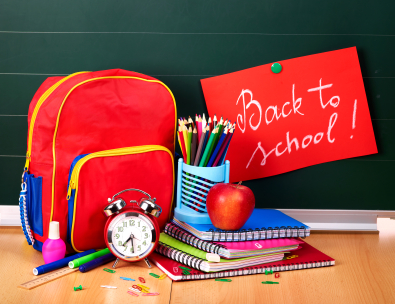 So…What Was in Those Backpacks the Last Day of School?
Confession…. I have backpacks hanging in a mudroom in my house that have not been touched since they slid off my children's backs the final day of school in June. They are still zipped up and eyeing me as a passed them by all summer.
Yes, I thought about opening them often, but just never found the time. Who wants to look at school work when there was the beach, summer camps and fireflies to catch?
This week with the first day of school looming, I did it. I pulled the zippers back to find a treasure trove of information, artwork, general school supplies and frankly some bad smelling stuff. There were thank you notes from teachers for their end-of-school gifts and art class projects that were fun to talk about how they were made weeks and weeks ago. Dare I say, it was almost a psyche-up to school.
I will say, thanks to the school website, we did work on the summer reading and math packets that were conveniently already in the backpacks printed out and ready to go. With school just days away the backpacks are back in the rotation. They are cleaned out and ready to head to school.
Now if my kids were the same way we'd be in good shape.