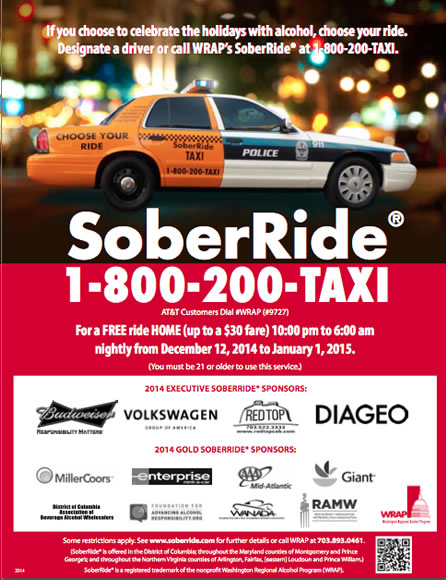 Sober Ride During the Holidays (VIDEO)
During the holiday season the Washington Regional Alcohol Program (WRAP) is offering a free cab ride service for drivers who have been drinking. Tom Pogue tells us more about Sober Ride in this week's Transportation Update.
Visit our PEG partner County Cable Montgomery to view more of its local programming.