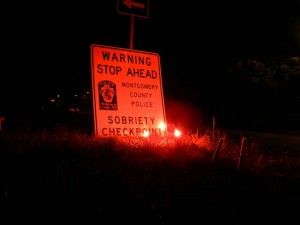 Sobriety Checkpoint Set for Sunday
Officers from Montgomery County police and troopers from Maryland State Police will be conducting a sobriety checkpoint Sunday.
This enforcement is a component of the police departments' continuing efforts to curb impaired driving and underage drinking. The exact location of the checkpoint will not be disclosed to the public in advance.
The checkpoint will start about 7 p.m., weather permitting.
The Montgomery County Police Department is again reminding motorists to have a plan, drive responsibly, and choose a sober driver.