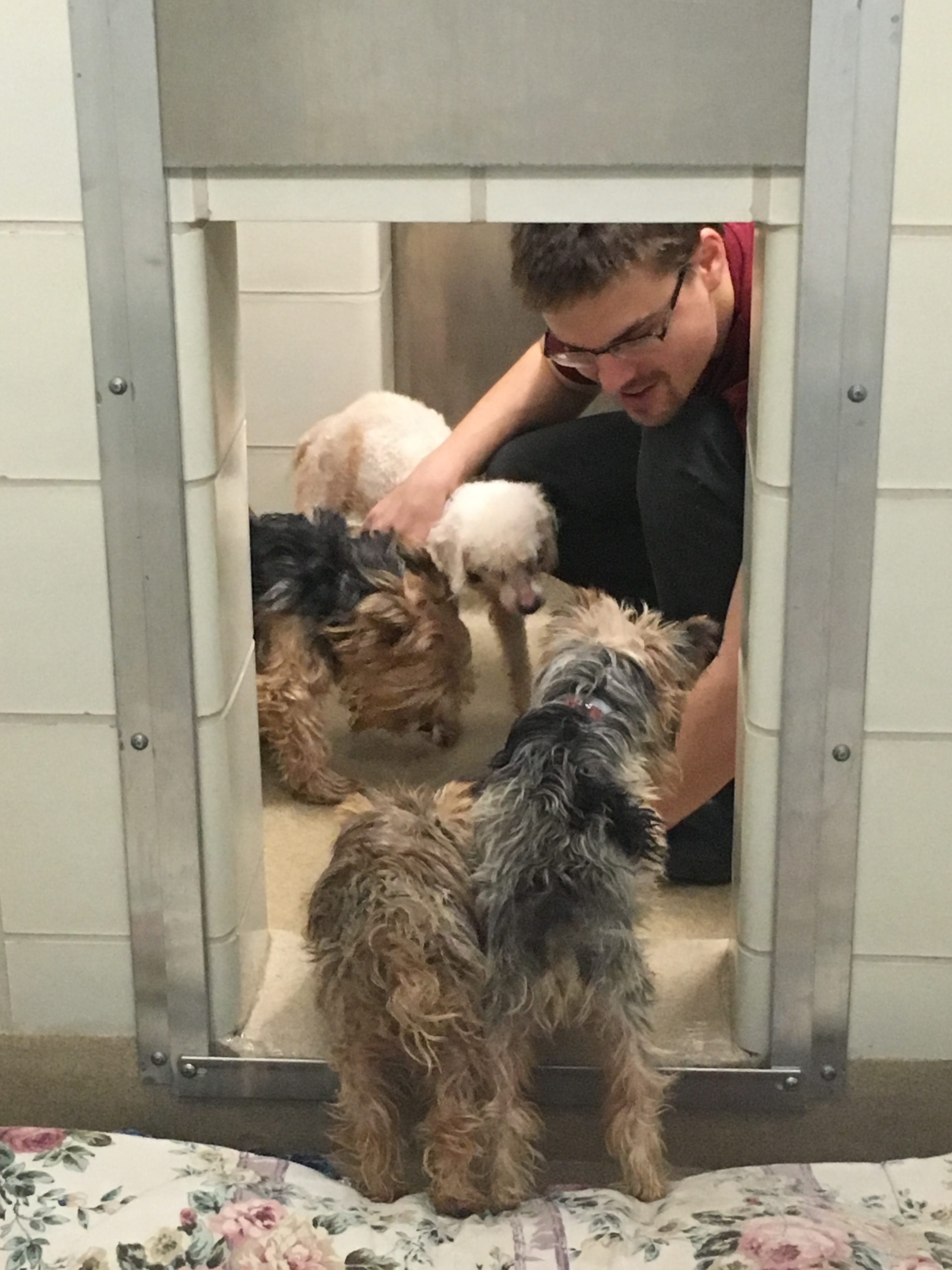 Animal Center Gains Custody of Seized Dogs (VIDEOS)
UPDATED The Montgomery County Animal Services Division (ASD) has gained custody of the 66 dogs seized from a Rockville area home on Jan. 1.
Katherine Zenzano, a spokesperson for the Montgomery County Animal Services and Adoption Center (MCASAC), said all the dogs are in the legal custody of the shelter and some of the dogs are now ready for adoption at the animal shelter's Derwood facility.
Not all the dogs will be put up for adoption. Officials said about half of the seized dogs will go to local rescue partners or other regional shelters who can support the special needs of these dogs. In this MyMCMedia Extra video, below, Zenzano touts the support of local rescue groups in our community.
According to an MCASAC news release, three of the 66 dogs had to be humanely euthanized because they suffered from severe medical conditions that were likely a source of extreme pain.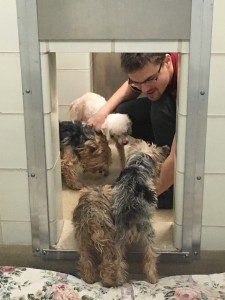 Because the case is still under investigation, staffers are not releasing information about the homeowner or the environment in which the animals were kept. No charges have been filed to date.
The investigation began on Dec. 31st when Animal Services Officers visited a home in the 13000 block of Glen Mill Road in Rockville in response to a dog bite case. That visit led to the seizure of the 66 dogs on New Year's Day. Investigators have since confirmed that the dog involved in the bite case was not among the 66 dogs taken from the home. Investigators have located the dog involved in the bite case and concluded the bite investigation, according to an MCASAC news release.
On Jan. 11th, MCASAC released some video clips, see below, of some of the 66 dogs that were confiscated from the Rockville area home. The first clip shows an 8-year-old female pit bull type dog named Kenya. Zenzano describes Kenya as "one of the sweetest dogs ever." The other video clips show two small dogs that were put up for adoption this week.