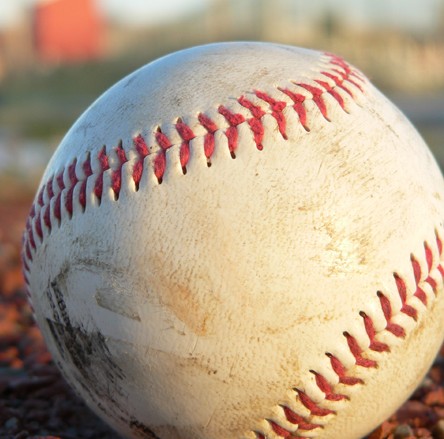 Something Foul Is Growing in Atlanta
The Atlanta Braves are all clean cut. There are no beards. The hair is almost to a man clipped short and neat. On Sundays the team celebrates its Bible Belt roots by declaring it "Faith Day." What exactly that looks like I cannot say, but I was startled to hear a Braves' announcer lead off his pre-game interview by telling an Atlanta coach before the Sunday game, "I know you are a good Christian man."
Every team has its individualized persona, but the Braves wear theirs on the sleeve with all the delicacy of a skin head at the Atlanta Pen whose love for "Mother" is tattooed across his bicep. And so it is surprising for a team that has decided to ground itself so firmly in religious morality to mark another team's player and throw at him every time he comes to bat, which is what Freddie Gonzalez did with Bryce Harper Friday night.
It all started in DC two weeks ago when Julio Teheran drilled Harper after he took too long running the bases after a home run. Justin Upton did much the same, but Freddie Gonzalez decided to teach the 20-year old Harper a lesson. Classy Guy. More importantly he decided to keep the ugly confrontation carefully alive like some nasty mold in a petri dish at the CDC. On Friday night Alex Wood hit Harper high on the shoulders with a curve ball during his second time at bat. Harper's  apparent sin was a double he laced into the left field corner in his first at bat. Then several innings later Luis Avilan hit Harper again. This time it was a fastball and there was little doubt that a message was being sent.
Then in the top of the tenth inning Scott Downs buzzed Harper three times. The final was a fastball so far inside that it sailed to the backstop. That pitch would have been the third beaning had not earlier experience taught Harper to be quick on his feet. Downs made it clear that it was a team decision to mark Harper. It started with the manager and was being carried forward by every pitcher on the team.
What is surprising is that the umpires sanctioned these events. They did not toss Freddie Gonzalez, Luis Avilan or Scott Downs, all of whom should have ejected for intentionally throwing at Harper. So baseball itself endorsed what the Braves were doing. It is okay to headhunt certain players. It just has to be certain players, in certain situations, and by certain teams. The rules are unclear.
There is something ugly growing amid Atlanta's clean cut All-American values. The crowds stomped and cheered every time Harper was plunked. They booed every time his name was mentioned. Encouraging the blood lust of crowds is always despicable, whatever the circumstances, be it Rome or in Philadelphia. It was Jayson Werth naturally enough who evened the score for Washington. Werth has had every obscenity imaginable hurled at him by Philly fans in both Philadelphia and Washington, so he knows how to respond. With Harper at first base nursing his wounds after Avilan's beaning, and with Ryan Zimmerman on second after a leadoff double, Werth laced a single into right field to bring home the tying run. Make it hurt where it counts.
The Nationals could not make it hurt further. After Werth tied the score at 2-2, Harper stood on second base as the go-ahead run. Nothing would have provided a more resounding rebuttal and quieted the crowd more than Harper crossing the plate with the winning run. But Ian Desmond grounded out meekly to third to end the inning. Atlanta went on the win the game 3-2.
Then yesterday in the second game of the series Stephen Strasburg plunked Justin Upton who may have started the whole mess with his slow home run trot in Washington. But when Strasburg threw behind Andrelton Simmons, both he and Davey Johnson were ejected. Just to set the record straight, Harper had been thrown at during two different games, in multiple at-bats and no Braves pitcher was ever disciplined. As bench coach Randy Knorr said of Strasburg throwing at the Simmons and Upton, "I was proud of him."
The best revenge is living well and so winning the game on Saturday night, even in 15 innings, was sweet indeed. But it does not erase the umpires allowing a team to headhunt a player for no discernible reason. So enjoy your prayer circles, chop your little hearts out. Wrap up in the flag to keep warm. You can have the Army Choir sing "God Bless America" until the cows come trotting in for supper. But a pig is a pig, is a pig. None ever smelled so foul as what went on Friday night at the Ted in Atlanta. And nothing baseball has done to date will make it smell any sweeter.