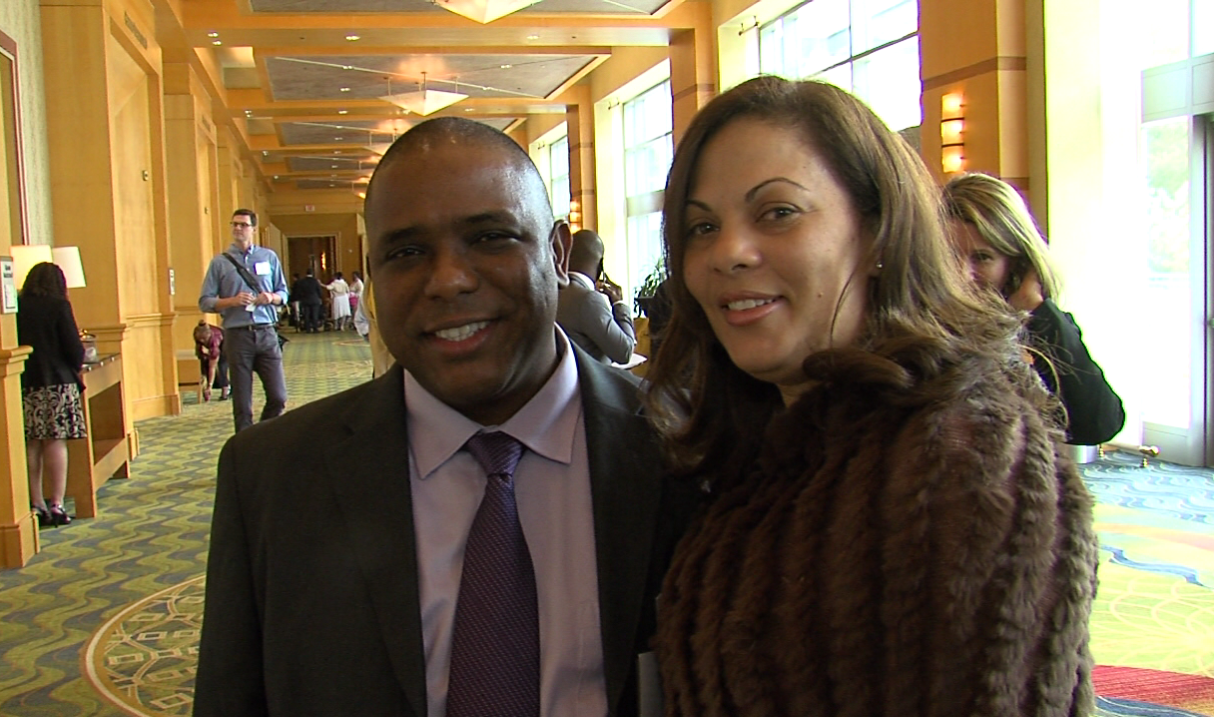 SPAGnVola Small Business of the Year (Video)
Over 300 companies joined Montgomery County Executive Isiah Leggett (D) and Steve Silverman, the director for the county's economic department, in honoring eight local businesses at the Small Business Awards on May 24.
SPAGnVola was recognized as the Small Business of the Year, in the category of 1 to 10 employees. Chocolatiers Eric and Crisoire Reid of SPAGnVola started their business in 2011. They talk about owning the process from the coco tree to the creation of their delectable goods.
Although the company started a few years ago, Eric says it has been in the making for the past 10 years. He started his career off as a  computer engineer but says it came to a halt when the "coco tree called us."
Additional Coverage: