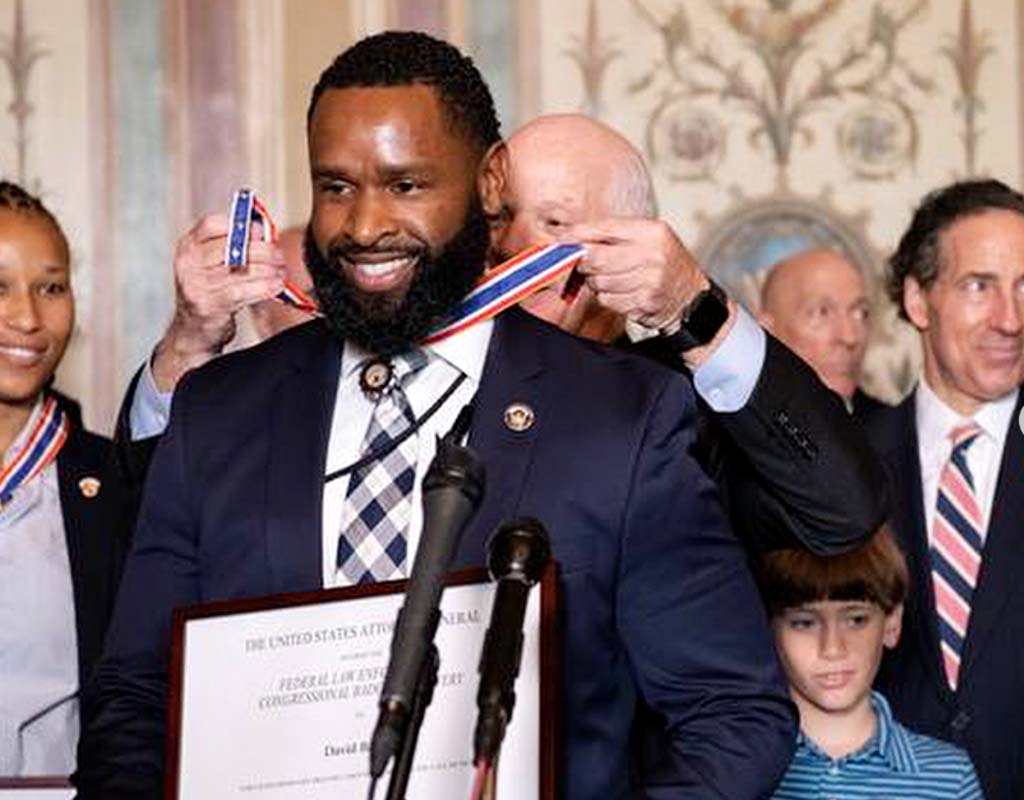 Special Agents Awarded for Bravery During Congressional Baseball Practice Shooting
Special Agent David Bailey, a Silver Spring native, of the Capitol Police received the Law Enforcement Congressional Badge of Bravery by Rep. Jamie Raskin (D-Md.), recognizing his actions during a shooting at a congressional baseball practice in 2017.
Rep. Steve Scalise (R-La.) and lobbyist Matt Mika were shot and hospitalized for months.
At the July 16 ceremony, Capitol Police Special Agent Crystal Griner of Gwynn Oaks also received the award. The Maryland congressional delegation presented the award and is considered one of the highest honors for public safety officers.
Mika told RollCall, "Something that was bad, a lot of positives come out of it."
Rep. Rodney Davis (R-Ill.) was there the day of the shooting and expressed his gratitude to Bailey and Griner.
"Anybody asks me who my heroes are in life — it starts with David and Crystal," said Davis.
Bailey and Griner's heroism has been acknowledged by others, too. In 2017, they were awarded the Public Safety Officer Medal of Valor, which is the highest honor in law enforcement.
I owe my life to Special Agents David Bailey and Crystal Griner of the Capitol Police. It was an honor to witness them receive the Congressional Badge of Bravery for their courage during the congressional baseball shooting. https://t.co/DMDaKlgZm4 pic.twitter.com/ZNV6qJ0CBv

— US Rep Rodney Davis (@RodneyDavis) July 17, 2019