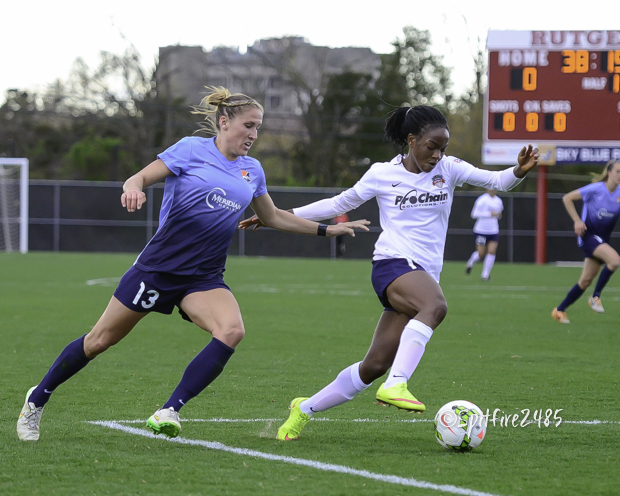 Spirit Notches Road Win in New Jersey (VIDEO & PHOTOS)
The Washington Spirit netted a 3-1 road win over Sky Blue FC at Yurcak Field Sunday.
The Spirit's Crystal Dunn's scored two goals in the first half and Christine Nairn's added one on the second to top Sky Blue's one goal by Katy Freels.
Head coach Mark Parsons praised the performance.
"It was a strong team performance starting with a good defensive performance," Parsons said. "It is now two good defensive performances in a row. That wasn't something we were able to do last year."
You can see highlights of the game here.
Photo highlights courtesy of Nicole Gamard

Next week the Spirit team continues its road trip heading to face Seattle Reign FC on May 2nd at 10 p.m.
The team returns to the Maryland SoccerPlex Maureen Hendricks field on May 16. Washington Spirit season tickets are available by calling 301.337.8579 or on the website.