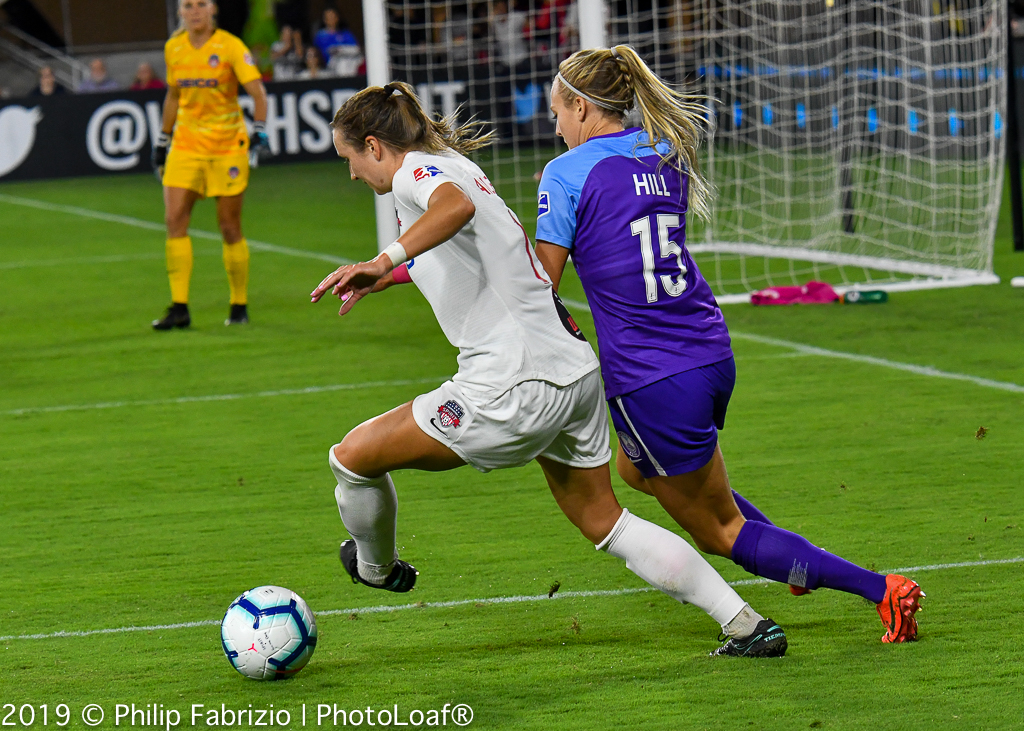 Spirit Prevail in Front of Packed House at Audi Field
Billed as the home opener at Audi Field in Washington DC, the Washington Spirit prevailed over the Orlando Pride 2-1.  Soccer fans from all around the DMV packed Audi Field on a warm Saturday evening to cheer on the local team.  By my estimate, the stadium was filled to near capacity of 20,000.
Girl soccer teams, moms, dads, date night couples and the occasional sports photographer (myself) convened on Audi Field.  The gates opened at 6:30 p.m., an hour before the match and the place was jumpin'.
The Orlando Pride was missing Alex Morgan, their World Cup Champion player, due to a concussion protocol issue. The Pride still found a way to make this a very competitive match at 1-1 into the second half.  However, the Spirit found the back of the net at about the 65th minute to put them up 2-1 and held onto to that lead to take the win.
The Spirit were without their stars, Rose Lavelle and Mallory Pugh who were out with injuries but their absences did not put a damper on the evening.
Photos of the evening from Audi Field in Southwest DC follow.