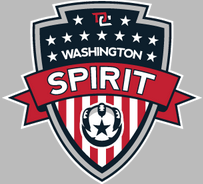 Spirit to Host January Tryouts for Super Y Teams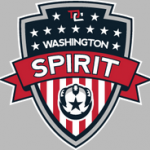 During the summer of 2015, the Washington Spirit will once again have United Soccer League Super Y teams for girls Under 10 through Under 18 in Maryland, Virginia and Richmond. The teams will train under the guidance of Spirit first team head coach Mark Parsons and the Spirit Academy staff.
"We are extremely proud of the huge strides our super y academy program took in 2014," said Parsons. "The experience, development and exposure the program gives the local youth players is exceptional and it is exciting playing a role in developing the next generation of talent.
In 2014, the U14 VA and U15 MD teams qualified for the USL Super Y finals in Bradenton, Florida and progressed though the group round into the semi-finals. While both teams fell short in the semi-finals players still found development success.
The Spirit Super Y teams aim to improve each player's technical ability, tactical knowledge and game intelligence. The curriculum was designed to prepare players to play a creative, possession based style of soccer. The goal is to identify the best prospective players to continue their development during the summer while representing a professional club.
In addition to the success of the youth Spirit Super Y teams, the Spirit W20s and Spirit Reserves both earned trips to the 2014 Championships, with being crowned champions just out of their reach. Both teams started tryouts in December. Players interested in being evaluated for the team should reach out to Mark Parsons directly at mparsons@washingtonspirit.com for the Reserves and Danielle Malagari at dmalagari@washingtonspirit.com for the W20s.
Tryouts for the U10-U18 Super Y Teams continue in January. Limited space is available on each team. See the tryout dates, locations and registration below.
Saturday January 10th and Sunday January 11th
Virginia Team Tryouts – Field 1 at Witter Park: 2700 Witter Drive, Alexandria, Virginia
U10 & U11 – 9:00am-10:00am
U12 & U13 – 10:00am-11:00am
U14 – 11:00am-12:00pm
U16 & U18 – 12:00pm – 1:00pm
Maryland Team Tryouts – Maryland Soccerplex, Germantown, Maryland
U10 & U11 – 4:00pm-5:00pm
U12 & U13 – 5:00pm-6:00pm
U14, U16 & U18 – 6:00pm-7:00pm
Richmond Team Tryouts – SCOR: 1385 Overbrook Rd, Richmond, VA 2322
Sunday January 11th
U10, U11 & U12 – 10:00am-11:00am
U13, U14 – 11:00am-12:00pm
U16 & U18 – 12:00pm-1:00pm
Sunday January 25th
U10, U11 & U12 – 11:00am-12:00pm
U13, U14 – 12:00am-1:00pm
U16 & U18 – 1:00pm-2:00pm
For more information, visit here.
You can find more information about the Super Y teams here.