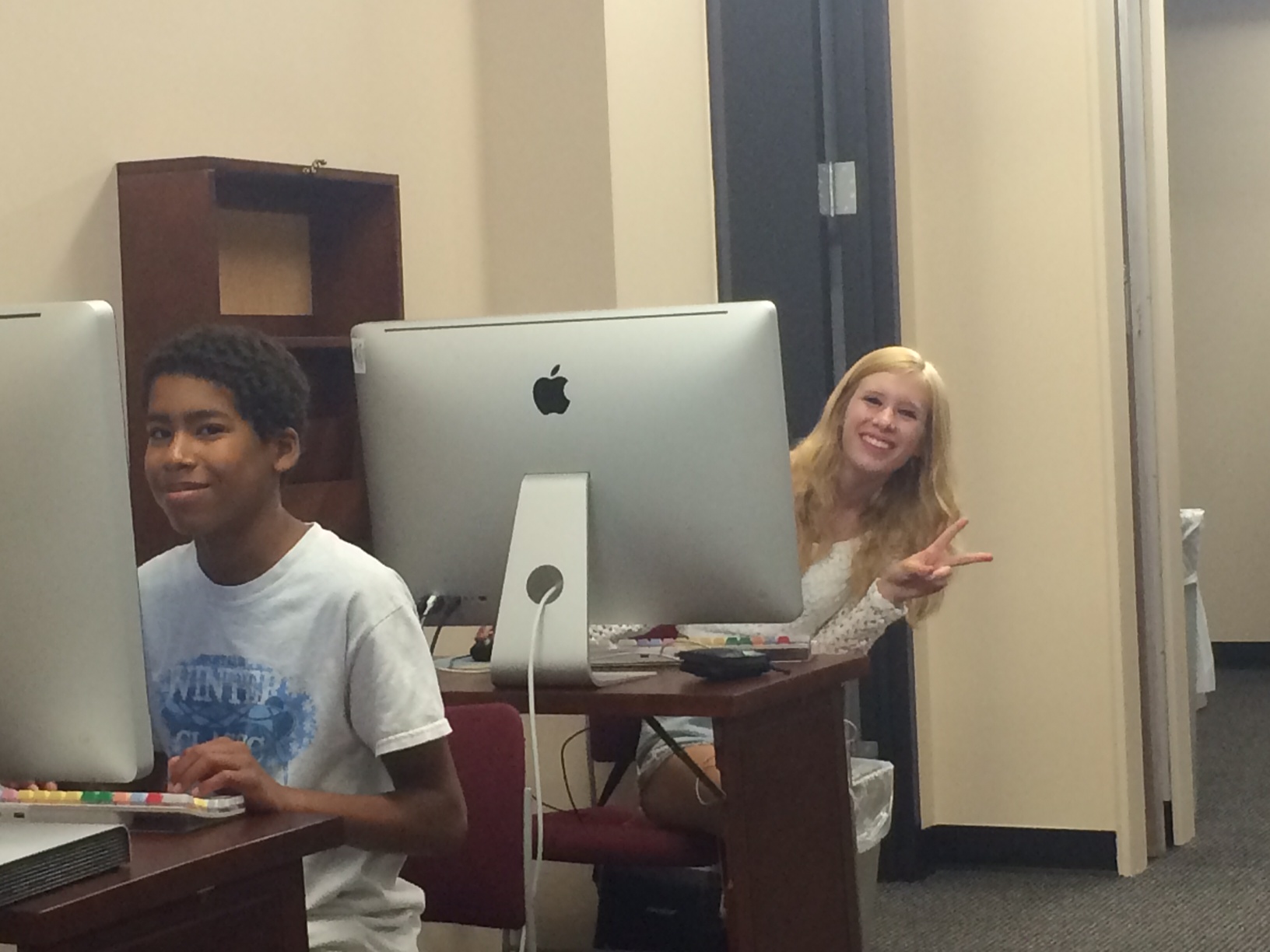 Sports Backpack Journalists Hit Home Run (Photos)
What a way to end the first ever Summer Backpack Journalism Academy: Sports Edition! Our journalists really knocked their stories out of the park! (Sorry, for the corny baseball reference, but it works!) I am so impressed with what these journalists accomplished this week. Monday started with a lesson in Final Cut Pro X to learn how to edit their footage to put their stories together. After that, they were on a roll and worked tireless during class to get their stories done. I see a lot of potential from this class and you may see a few of them on your TV screens/mobile devices/computer screens in the future. I can't wait for you to see what they did over the past two weeks.
This coming Monday starts a new group of budding journalists. It's been an exciting summer so far, and we aren't even started yet!  If you are looking for something to do (or for your teen to do) we still have a few spaces available in our Teen Music Video Camp. For more information, check it out HERE. And we have just announced our Video Journalism Class at the Montgomery County Agricultural Fair! To sign up and register, go HERE.

Here's a peek at our editing week: