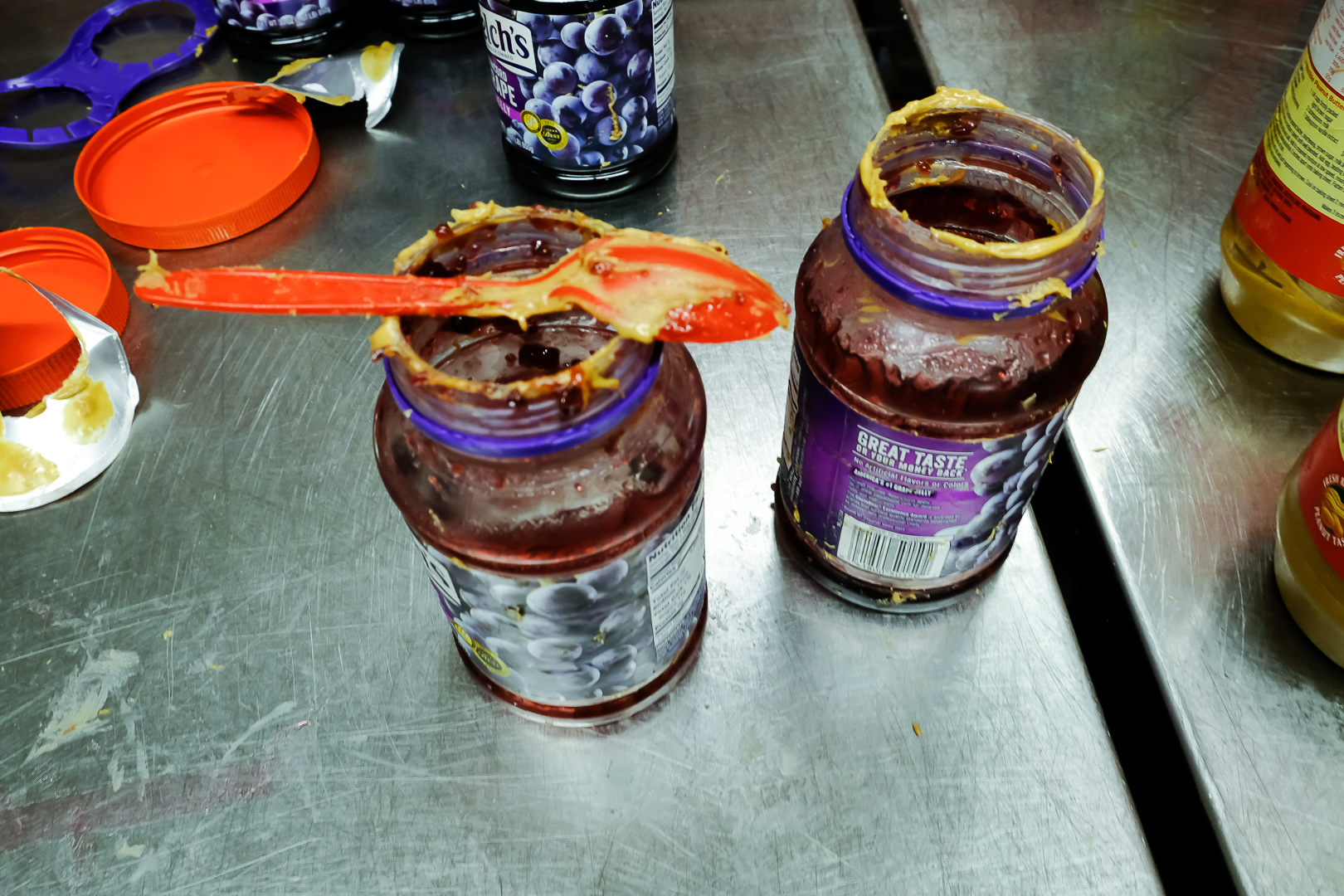 Spread the Love at University of Maryland Smith School
In between Thanksgiving and the Winter Solstice over 60 University of Maryland students gathered to spread the love for Martha's Table.  It was a giving project by a team of six current Robert E. Smith Business School Part-Time MBA students.
Calling the event PB&J for Martha's Table their goal was making and delivering 500 peanut butter and jelly sandwiches with volunteer help from undergraduate UMD students.  These six entrepreneurs started out with soliciting donations of money, goods, time and effort then held an evening sandwich making event on November 29th in a second floor Van Munching Hall conference room.
Beyond the obvious lessons of event planning and operational execution, they dealt with the business of fundraising, sponsorship, work force management, just in time inventory issues and packaging.  I may have overheard that future endeavors might include lessons in production control and supply chain management.
All fun aside, over 580 PB&J sandwiches were constructed and delivered for the those in need to Martha's Table in Washington DC.
Phil Fabrizio
@Photoloaf
Robert E. Smith Business School Alumni, BS 1973
MS, U of MD, University College, 2006, Supply Chain