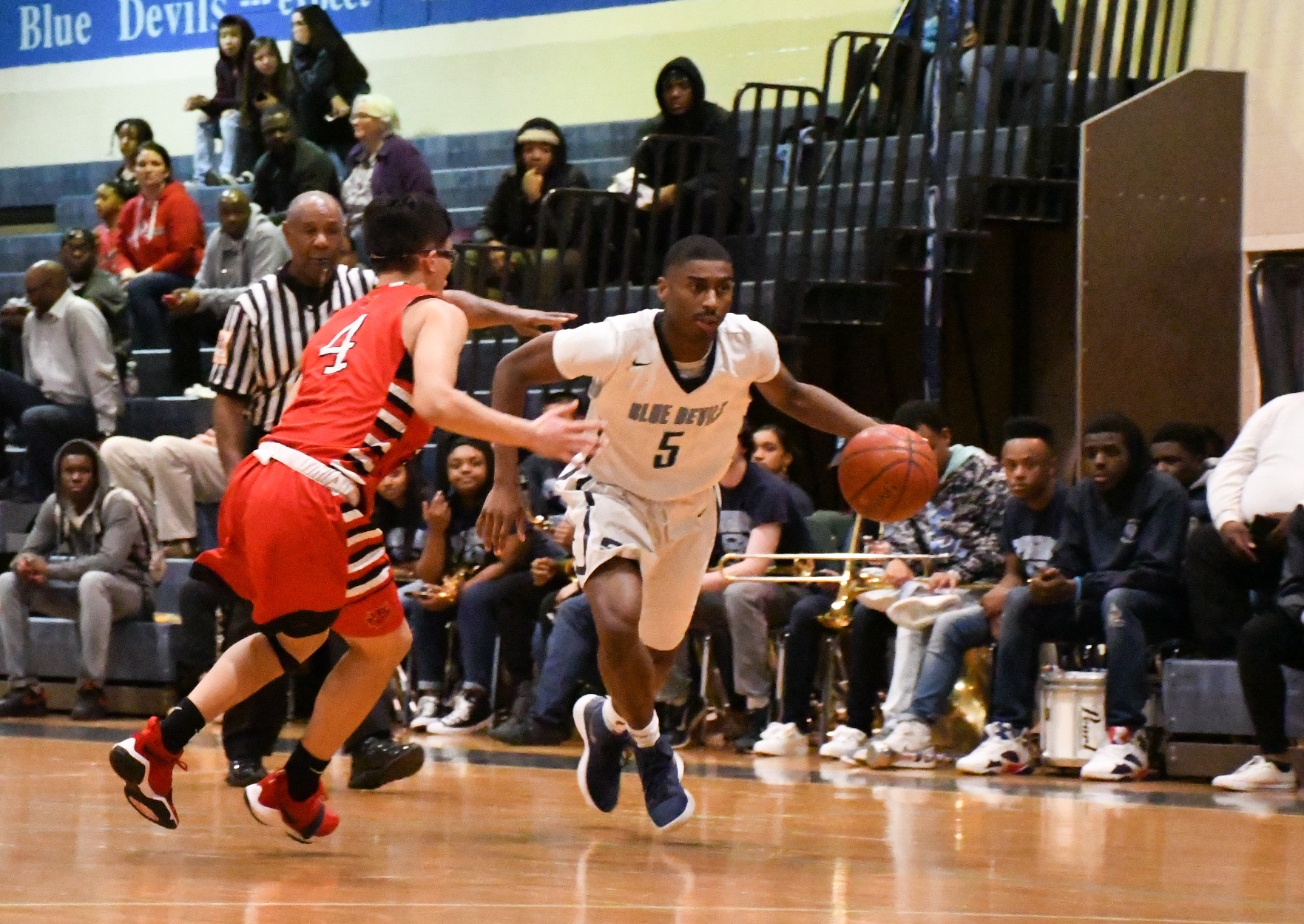 Springbrook Defeats Blair 82-45 in 4A MD State Playoff Action
The Blair Blazers had their work cut out for them as they traveled to Springbrook for a round two 4A  State playoff game, Monday, Feb. 28.  Springbrook would be without a key player who suffered a serious season ending ankle injury in the final regular season game against Blake.
The game was never in doubt as Springbrook's full court pressure and stifling man to man was too much for Blair to handle.  What is very different from my high school basketball coaching days is the presence of a 35 second shot clock.  I have witnessed many games since the shot clocks inception and to this observer the shot clock is relevant in boys basketball.  The play is quick and continuous up and down the floor without the 35 seconds ever expiring.
Springbrook outscored Blair in every quarter shown in end of each quarter below:
| | Q1 | Q2 | Q3 | Final |
| --- | --- | --- | --- | --- |
| Springbrook | 19 | 39 | 54 | 82 |
| Blair | 12 | 28 | 38 | 45 |
The next game for Springbrook will be home Wednesday at 6 p.m. when they host rival Paint Branch. This will be a test to see who in the 4A eastern part of Montgomery County reigns supreme, and who moves on in the 4A Maryland State Playoffs.
Scoring for Springbrook:
#14  Temitruis Hawkins   18 pts
#21  Cameron Rucker     15 pts
#10  Delaino Jessup       13 pts
#3   Sam Rafidi               11 pts
Scoring for Blair
#11  Ethan Ellis                17 pts
#3   Roman Cannusico     10 pts
Pictures to follow by Daryl Schultz