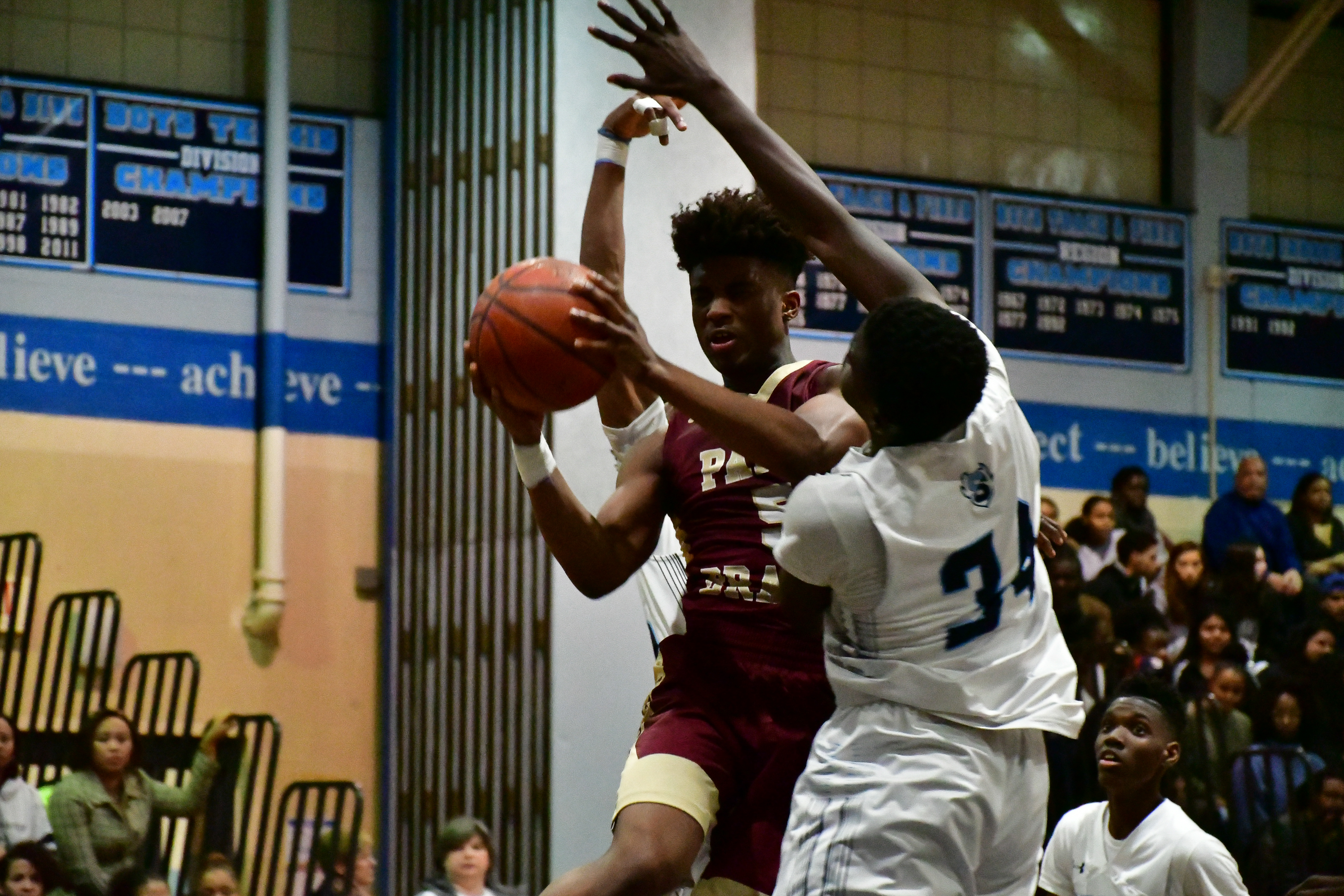 Springbrook Easily Defeats Paint Branch 84-61
Silver Spring, Maryland Springbrook High School January 25, 2019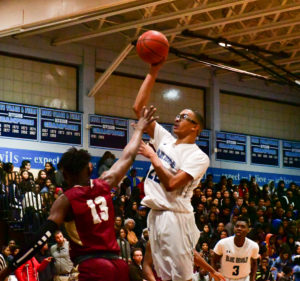 Watching two rival teams go after one another is always exciting basketball, there are always bragging rights involved as to who is the best.  Friday night Springbrook left no doubt with an 84 -61 drubbing of Paint Branch in front of a packed gym.  The Blue Devils earlier in the season at Paint Branch was not a fluke, Springbrook dominated the entire game.
The game was played at a very fast pace and it seemed as though whoever had the ball would drive to the basket to either score, get fouled or pass the ball off to an undefeated teammate.  The game was constantly up and down the floor, turnovers, missed shots, no worries just get the ball and go hard to the hoop.  This is a fun way to play for players, and fun to watch as a spectator.  Springbrook was hitting on all cylinders and Paint Branch could not stop #3 Timitius Hawkens who scored 33 points to lead all scorers, 18 of those 33 points came from behind the three-point line.  When a Paint Branch defender stepped out to guard him he would drive to the basket and score.  Timitius' performance was remarkable and the best I have witnessed this season.
The future opponents of Springbrook should be ready to play at a pace that, to say the least, is up tempo.  Those future opponents that can slow the Blue Devils down will have a better chance than attempting to run with the Blue Devils, they are relentless.
Pictures to follow by Daryl Schultz