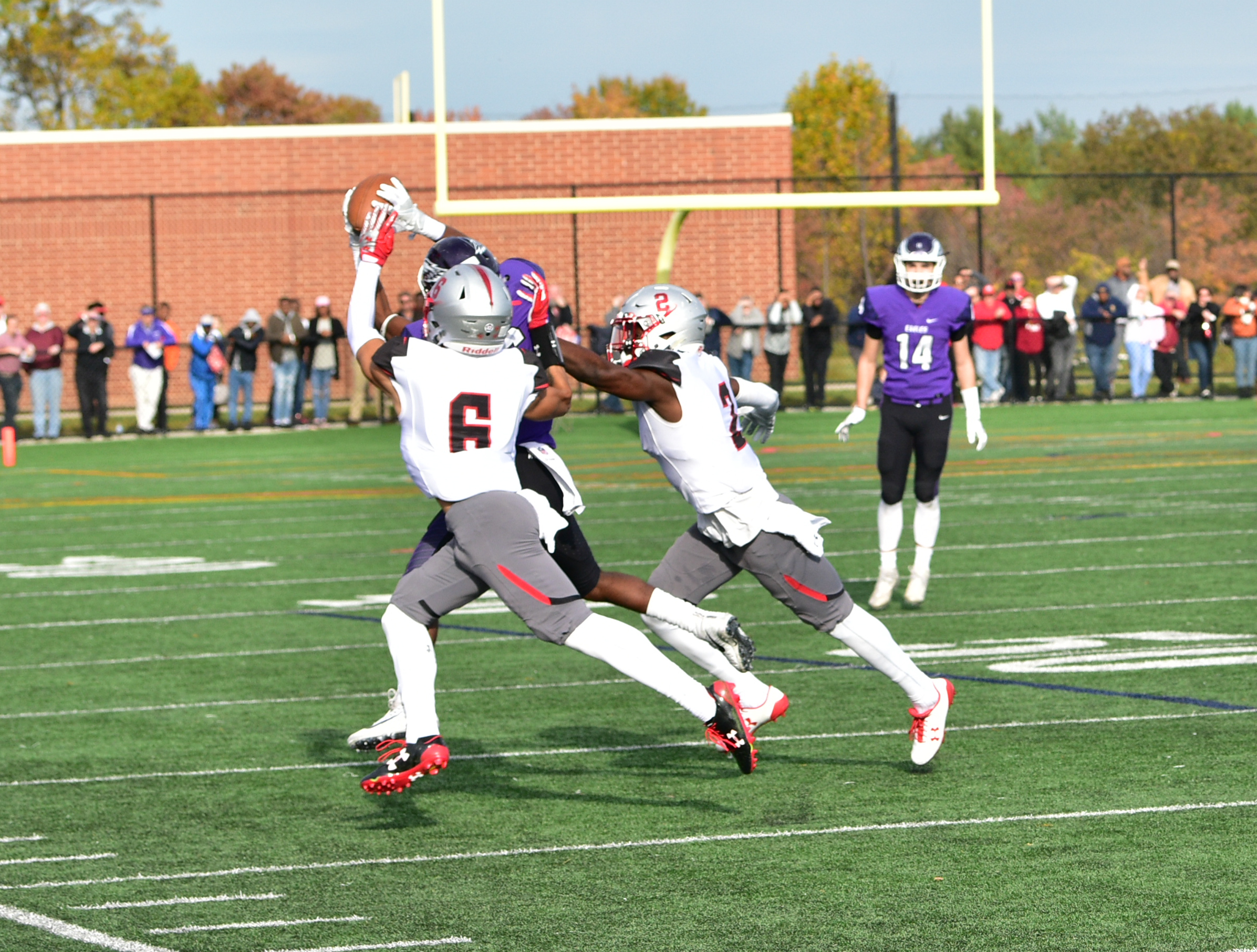 St. Johns Dominant Second Half Ends in Convincing 32-14 Win Over Gonzaga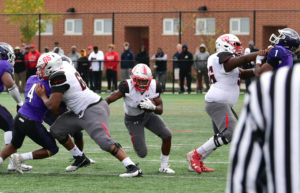 Saturday November 4th Burtonsville, Maryland Gonzaga vs St. Johns at Paint Branch High School
The game between the Eagles of Gonzaga and the Cadets of St. Johns began with a blocked punt resulting in a safety for St. Johns. After the free kick the Cadets marched down the field and scored to make it 9-0 early in the game. I was pretty convinced that St. Johns was going to crush Gonzaga seeing the results of the early moments of the game. Those 9 first half points were all St. Johns scored while Gonzaga put up 14 points to complete the scoring in the first half.
I am not sure what was said in the Cadets locker room during halftime but it must have been "interesting." The St. Johns defense came out during the second half in "lockdown" mode accumulating nine sacks during the game, and holding Gonzaga scoreless the entire second half.
The final score, St. Johns 32 – Gonzaga 14, a result I believe was due to whatever the Cadets said to one another in the locker room during the half time. The St. Johns Cadets, who have not lost in conference play, are the top seed in the upcoming conference tournament.
D. K. Schultz
Pictures to follow…