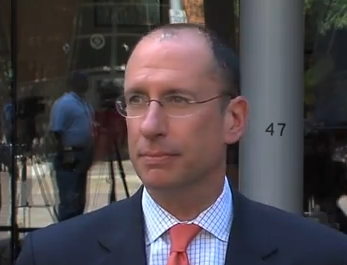 Starr Recommends Two Silver Spring Schools Remain "Paired"
Superintendent of Schools Joshua Starr is recommending that grade configurations at New Hampshire Estates and Oak View elementary schools remain as they currently are with New Hampshire Estates serving students in prekindergarten through grade 2, and Oak View serving grades 3 through 5.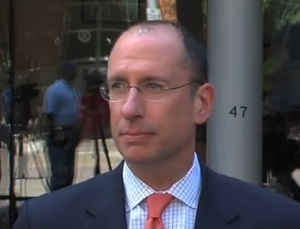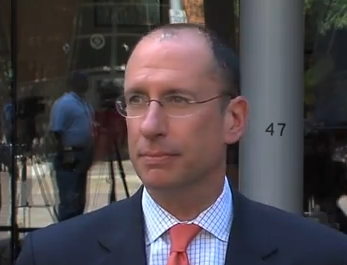 Dr. Starr is also recommending an attendance zone for a new elementary school in Clarksburg, which opens next school year and will relieve overcrowding at Little Bennett and Cedar Grove elementary schools.
"I am making these recommendations after considerable community involvement and careful analysis of the educational and operational impact," Dr. Starr said. "We are committed to a thorough, transparent process for all of our boundary and facility recommendations."
The recommendations were released Oct. 15 and will be considered as part of Dr. Starr's full Capital Improvements Program (CIP). Dr. Starr will submit his CIP recommendation to the Board of Education on Oct 28. The Board will hold a work session on Dr. Starr's recommendations on Nov. 7, hold public hearings on Nov 11 and 14, and take action on Nov 18. After that, the Board of Education's CIP request will be submitted to the County Executive and County Council for consideration.
New Hampshire Estates and Oak View Elementary Schools: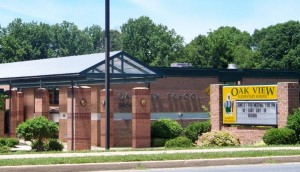 Since 1986, New Hampshire Estates and Oak View elementary schools have been "paired," meaning students attend Pre K-grade 2 at one school (New Hampshire Estates) and grades 3 through 5 at the other school (Oak View). The Board of Education paired the schools nearly 30 years ago to help address racial imbalance in the Montgomery Blair cluster.
Members of the Oak View Elementary School community recently have been advocating that the district consider "unpairing" Oak View and New Hampshire Estates, creating two Pre K-Grade 5 schools. In Nov. 2012, the Montgomery County Board of Education authorized a Roundtable Discussion Group to explore this possibility. The roundtable met from March to May and included representatives from the New Hampshire Estates and Oak View elementary schools' PTAs, the PTA cluster coordinators for the Montgomery Blair cluster, and a member of the community group seeking to have the schools unpaired.
The group issued a final report for Dr. Starr and staff to consider in June.
Those in favor of "unpairing" the schools cited several reasons for their stance, including that it would maximize the number and safety of walkers and respect community boundaries; ensure continuity of education by eliminating the Grade 3 transition to another school; and increase parental involvement by reducing geographic and logistical barriers.
Concerns were raised by some members of the discussion group that unpairing the schools would increase racial and socioeconomic disparity between the two schools and would lead to more crowding at Oak View, which is already above its stated capacity.
Dr. Starr is recommending that the schools remain paired for two main reasons—the demographic impact and the creation of additional space needs. If the school were unpaired, the percentage of students receiving Free and Reduced-price Meals (FARMS) at New Hampshire Estates would increase from 90 percent to 93 percent and would decrease at Oak View from 70 percent to 68 percent. As FARMS is an indicator of poverty, this would create a greater socioeconomic disparity between the schools.
Since maximum class sizes for early elementary grades—Pre K through grade 2 are smaller than later elementary grades, "unpairing" the schools would impact capacity, especially at Oak View. Currently, Oak View serves grades 3–5 students. By adding pre K-2, with its smaller class sizes, the capacity for the school would decrease from 358 seats to 284 seats. This would lead to a seat deficit of more than 140 seats in 2014-2015. That deficit would grow to more than 160 seats in future years. This would create the need for a 12-classroom addition at Oak View, at a cost of approximately $9.4 million.
Given the number of classroom addition projects that are needed in MCPS, "creating the need for an additional capital project in a time of tight fiscal climate with limited funds is not a prudent strategy for the school system," Dr. Starr wrote in his recommendation.
Dr. Starr said he would work with staff to address concerns raised by parents who would like to have the schools unpaired, including strategies to improve parental engagement at both schools.
"I certainly understand the concerns of those who would like to "unpair" these schools, but these types of changes must be made for sound educational reasons, not solely based on community preference," Dr. Starr said. "The pairing of New Hampshire Estates and Oak View is effectively meeting the needs of our students and, at this time, I do not see a need to change."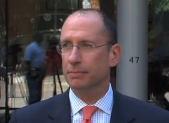 Superintendent of Schools Joshua Starr is recommending that grade configurations at New Hampshire Estates and Oak View elementary schools remain as they currently are with New Hampshire Estates serving students in prekindergarten through grade 2, and Oak View serving grades 3 through 5. Dr. Starr is also recommending an attendance zone for a new elementary […]