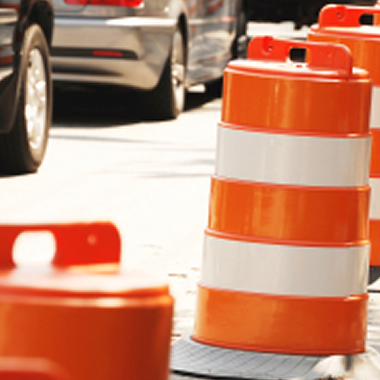 State Begins $100 Million I-270 Project to Relieve Congestion
Maryland is starting work on I-270, based on the $100 million innovative congestion relief project for the highway, restriping the southbound I-270 spur onto the Capital Beltway.
This work will eliminate the existing left lane drop where I-270 meets I-495, according to a news release from the Maryland Department of Transportation. The project should be complete by the fall.
On westbound I-495, crews are permitted to close lanes Sundays through Thursdays, with single-lane closures starting at 9 p.m. and double or triple lane closures starting at 11 p.m. All lanes should be open by 5 a.m.
On southbound I-270, crews are permitted to close lanes during the day from 10 a.m. to 8 p.m. with double lane closures starting at 8 p.m. All lanes should be open by 5 a.m.
Single lane closures are also scheduled on southbound I-270 on Saturday and Sunday mornings between 5 a.m. and 10 a.m. Other lane closures and work hours may be needed to expedite the work and keep the project on schedule. For more information about this project, click here.
This phase of work will extend three lanes from southbound I-270 to the outer loop of I-495. The work also includes modifications to signage along I-495 and I-270 consistent with the new lane configuration.
The e-Road Ready 2017 electronic construction brochure highlights major road construction and maintenance projects in Maryland.