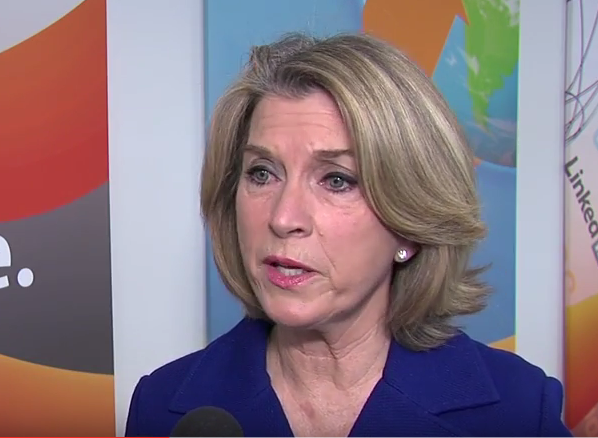 State Delegate Bill Frick Endorses Kathleen Matthews
The Kathleen Matthews for Congress campaign is touting an endorsement from Maryland State Delegate Bill Frick.
Matthews is running to replace Chris Van Hollen in the 8th Congressional District. Frick represents the 16th Legislative District, home to tens of thousands of 8th Congressional District voters.
"The 8th Congressional District has been incredibly well represented by Chris Van Hollen. I believe Kathleen Matthews is the right woman to carry on Chris's legacy of effective, progressive leadership," said Frick. "Kathleen has been an integral part of our community for decades, as a neighbor and as a civic leader who worked to give a voice to working women. As a member of Congress, Kathleen Matthews will be a tremendous spokesperson for Democratic values and a pragmatic advocate for working families and the middle class. I know that she will be a fantastic Representative for the more than 75,000 Legislative District 16 voters who live in the 8th Congressional District."
"I'm proud to have the support of a respected veteran elected official like Delegate Bill Frick. He shares my belief that we need more pragmatic thoughtful progressives in Congress who are willing to work across the aisle to get things done," said Matthews in a statement.
Frick joins Comptroller Peter Franchot, former Lt. Gov. Kathleen Kennedy Townsend and former Montgomery County Executive Doug Duncan in support of Matthews.
In addition to prominent Maryland political leaders, Matthews has been endorsed by leading members of the House Democratic Caucus including Don Beyer (VA), Joe Crowley (NY), Steve Israel (NY), and John Larson (CT). She has also received support from nearly a dozen Democratic representatives in the bipartisan Congressional Caucus for Women's Issues, including Senators Kirsten Gillibrand (NY) and Barbara Boxer (CA), and Congresswomen Anna Eshoo (CA), Cheri Bustos (IL), Katherine Clark (MA), Lois Frankel (FL), Ann Kuster (NH) and Debbie Dingell (MI). Last week, Matthews was endorsed by The Washington Post.
You can find out more about her campaign, here.