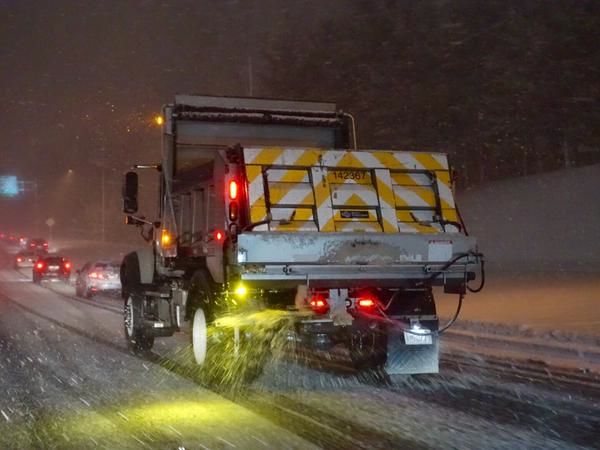 State Highway Crews Pretreating Roads with Salt Brine
State Highway Administration contractor crews are pretreating roads with salt brine and readying snow removal equipment in anticipation of winter operations Saturday and Sunday.
The forecast calls for most of Maryland to be affected by the storm, with heavier accumulations in southern Maryland and the lower Eastern Shore. The storm's arrival on a weekend when traffic volumes are significantly lower than work days is positive, but drivers are still reminded to be safe and vigilant on the roads.
Shantee Felix, an SHA spokesperson, said speed limits are for ideal weather conditions. Motorists should drive 5 or 10 miles slower.
"If they (motorists) could delay and let our crews handle the roads, that would be ideal," Felix said.
Once pretreating is complete Saturday, crews will begin staging Saturday evening, so a rapid deployment can be implemented once precipitation begins.
SHA has launched the Statewide Transportation Operations Resources Map web application for citizens to track MDOT SHA winter operations in real-time with a 30-minute history. For access to MDOT SHA winter fact sheets and other valuable information, click here.
SHA also will position heavy-duty wreckers in strategic locations known to be challenging to commercial vehicles. Should a tractor trailer become disabled, the wreckers can respond immediately and free the truck, so crews can continue to treat the pavement efficiently and effectively.
Should the storm produce 6 or more inches of snow, SHA offers certain park-and-rides to truckers to ride out the storm.
Motorists are urged to monitor the forecast as threat levels can change throughout the day and visit md511.maryland.gov for real-time travel alerts and conditions. Customers may also follow MDOT SHA on Twitter @MDSHA and "like" us on Facebook.