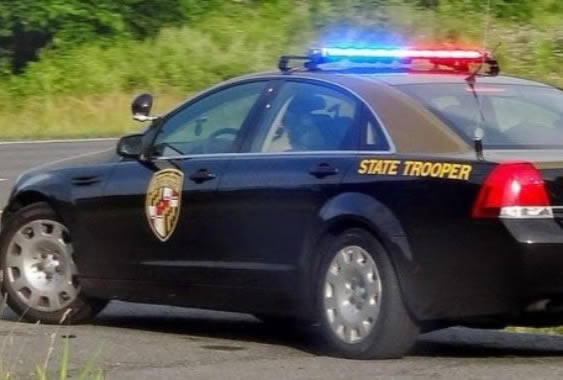 State Police Investigating Three Car Crash on I-495
A Gaithersburg woman is among the injured in a three-car crash on the Capital Beltway on Sunday, a Maryland State Police statement said.
Fatemeh Beshkari, 46, of Gaithersburg was taken to Inova Fairfax Hospital, police said.
The crash occurred before 6 a.m. Sunday on the outer loop of I-495 at the Clara Barton Parkway.  According to police, Toray Lamond Guider, 43, of Walkersville was driving a 2015 Honda sedan when he struck a guardrail.  The car overturned and landed on its roof in two lanes on the Capital Beltway. Guider left his car walked to the right shoulder, police said.
Moments later, an off-duty member of fire and rescue services, William Schnaekel, 45, of Dallastown, Pennsylvania, drove his 2018 Honda sedan in front of Guider's overturned car to help, police said. Beshkari, driving a 2015 Nissan station wagon, crashed into the overturned car and subsequently struck the rear of Schnaekel's car, police said.
Police said Guider jumped from the American Legion Bridge to avoid the second crash, landing about in a grassy area about 50 feet below. He was rescued. Like Beshkari, Guider was taken to Inova Trauma Center. Schnaekel was taken to Suburban Hospital in Bethesda.
The investigation is active and ongoing.