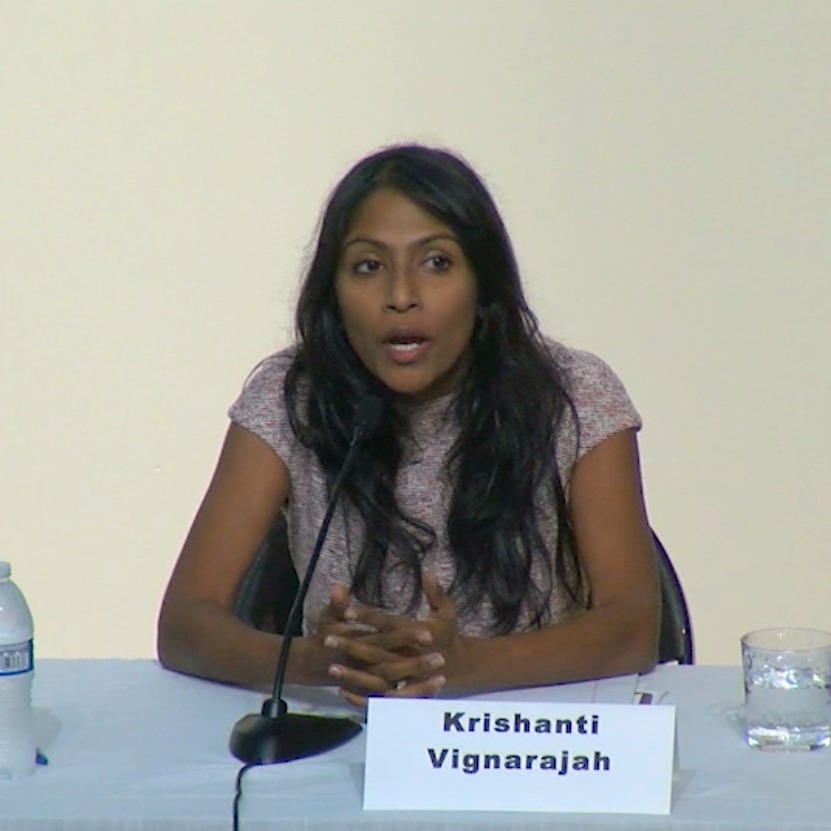 State Seeks To Dismiss Vignarajah's Suit Asserting Eligibility for Governor
Attorneys for the Maryland State Board of Elections have asked an Anne Arundel County judge to dismiss a claim, brought by a Montgomery County resident, that she is eligible to run for governor.
Krishanti Vignarajah of Gaithersburg had filed suit asking the court to declare her eligible for the election because of comments made by her opponents.
The board argues Vignarajah hasn't filed for governor yet, and no one has brought a legal review of her candidacy, therefore "this case is not ripe for judicial review."
"Even if there is a risk that her political opponents might one day challenge her candidacy in court, at this point, it is just that—a risk. But the mere possibility of future legal action does not satisfy the ripeness requirements for a declaratory-judgment action," the motion reads.
The motion was first reported on the website, Bethesda Beat.
Maryland law requires gubernatorial candidates to have lived for five years in the state before the election. Vignarajah, a former policy director for first lady Michelle Obama, voted in the District of Columbia in 2010 and 2014 but in Maryland in 2016, according to the Washington Post.
"I have always been a Marylander through and through," she told MyMCMedia in October. "I absolutely meet the eligibility requirements of being a resident and registered voter for five years."
Previous Post: