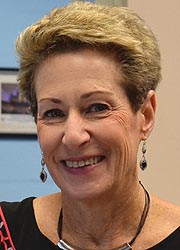 State Superintendent Discusses School Security Concerns (VIDEO)
School security is a hot topic this year in Montgomery County after the arrest of two school security officers from Montgomery County Public Schools.
"We certainly do take it very seriously," said Karen Salmon, who is the State Superintendent of Schools in Maryland.
In fact, Salmon who chairs the Maryland Center for School Safety, said her office is working to provide training resources for school districts across the state to help ensure the safety of students.
Salmon said she also plans to work with the center for school safety's executive director, Edward Clarke, a retired Montgomery County police officer, to develop professional training materials for school staff.
Find out more in this MyMCMedia Extra video: