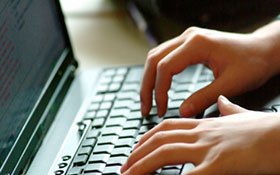 State Test Might Replace Final Exams for Some MCPS Students Next Year
Middle and high school students who take a state exam like the highly-debated Partnership for Assessment of Readiness for College and Careers (PARCC) test may be exempt from taking their final exam in that same subject next year.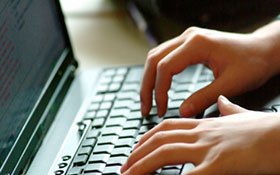 In her blog posted on the MCPS website, Board President Patricia O'Neill said she and Board Member Phil Kauffman have asked school system staff to consider making the change for students next year as a way to limit the amount of testing.
"I want to assure our students, parents, staff, and community members that the Board is concerned about the amount of testing in our schools and we are going to do something about it. We believe that testing is an important part of education, but we must make sure that we strike a balance that meets the needs of our students," she wrote in her blog.
MCPS Spokesman Dana Tofig told MyMCMedia Tuesday, the change would also require a decision on grade recalculation since there would be no final exam to count toward that student's grade.
"We would have to consider what role PARCC or HSA would play in a student's final grade," he said.
MCPS students this month have been taking the new state PARCC tests. Tofig said the testing has not caused much disruption within the school, however some students have told MyMCMedia they simply filled out the testing form randomly in an effort to just be counted as a test taker.
Tofig confirmed that "testing folks were aware that some kids said they would be doing this."
The Partnership for Assessment of Readiness for College and Careers (PARCC) is a group of states working together to develop a set of assessments that measure whether students are on track to be successful in college and their careers, according to the PARCC website. The PARCC assessments will replace the current Maryland School Assessments (MSA). The new tests brought out more than 600 parents to an informational session held at Montgomery  Blair High school in February to learn about the new tests.
In an interview with Board Member Rebecca Smondrowski earlier this month, she said,  "I am sympathetic to the concerns of those who believe the PARCC assessments are just another layer on a culture of testing, and I think that's something that we should be looking at as a county. I would like to be sure though that regardless of the outcome, students are tested and assessed in meaningful ways that help them and hold the adults in their lives accountable."
There are reports in the media of students and parents opposing the PARCC testing in several states.
Locally, Monica Garrett of Barnesville, said parents she knows are telling their children they can stay home from school the days the test is administered. Garrett has children in high, middle and elementary schools. She said she will not be letting her third-grader take the test.
"PARCC is stressing out our children and it has gotten ridiculous," she told MyMCMedia.
In fact, former MCPS Superintendent Joshua Starr who left the job in February posted the following on his Twitter account.
My 6th grade son is taking #parcc today. told him last night that it's great to do well on tests but you're not defined in life by a number

— Joshua Starr (@JoshuaPStarr) March 16, 2015
You can listen to the school board's latest discussion on PARCC here.
Below is the letter from O'Neill and Kauffman to Bowers.