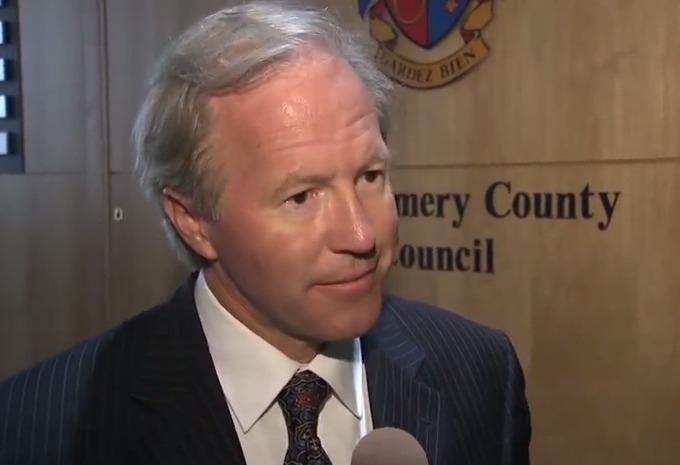 State's Attorney Hires Phil Andrews (Video)
State's Attorney John McCarthy has announced the hiring of former Montgomery County Councilmember Phil Andrews as a new member of the community outreach team. Andrews will focus on crime prevention initiatives, according to a statement from McCarthy's office.
"I am committed to expanding high-quality outreach to our community" said McCarthy in the statement. "Phil Andrews is an outstanding public servant. As chair of the County Council's Public Safety Committee for fourteen years, he led the charge for smart-on-crime initiatives, including the "Choose Respect" program to stop abusive dating relationships among teens, internet safety education, anti-bullying efforts, and numerous multi-department and cross-agency initiatives that improved public safety. In addition to his work on the Public Safety Committee, his leadership chairing the County's Domestic Violence Coordinating Council, the Emergency Preparedness Council of the Washington Metropolitan Council of Governments as well as his participation for many years on the County's Criminal Justice Coordinating Council provide Phil Andrews with a very broad understanding of the complex challenges facing the criminal justice system and how best to address them."
As part of the community outreach team, Andrews is expected to speak and work with community groups, PTAs, and home owner associations to educate residents about how they can avoid becoming victims of crime, and how they can assist others from becoming victims as well. He will also work with the office's truancy prevention project in middle schools, and work with McCarthy to help develop strategies that address the mental health crisis confronting the criminal justice system.
"I am proud to join the State's Attorney's Office," said Andrews in a statement. "The work the State's Attorney's Office does is critical to public safety. It's crime-prevention and intervention programs educate the public and police on best practices in combating drug abuse, improving access to mental health treatment and help develop policies for the protection of our immigrant community. I have seen John McCarthy's commitment to improving public safety through community outreach and the achievement of excellence within the State's Attorney's Office. I look forward to working with him to help further this vital work."